Event Description
This advanced workshop is the 2nd in our series & focuses on lead generation.
To register for this event, click here.
This is a partner event. DO NOT register for this event on this Eventbrite page.
This webinar is hosted by Virginia Department of General Services.
This hands-on session explores the public transparency tools available on the eVA website, including the Report & Resource Center and the new "power" search. You'll learn how to identify buyers who are buying what you sell, determine prices being paid for goods/services, identify who's getting business (is it you or your competition). We'll also walk through the Virginia Business Opportunities public posting page – featuring collaboration tools like B2B Connect & VIBE – as we discuss how & when eVA builds a lead list for you and why rating your leads is important
Presented by Kim Brewer, Marketing & Outreach, eVA Bureau, Virginia Department of General Services.
No Fee. Advanced registration is REQUIRED!
Organizers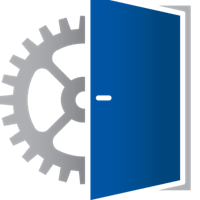 About the Organizers
The mission of the Virginia Department of Small Business and Supplier Diversity (SBSD) is to enhance growth opportunities for Virginia's small businesses to prosper through increased revenue and job creation thereby raising the standard of living for all Virginians. Contact your regional Business Services Manager for business assistance, counseling and additional resources.
Visited 24 times, 1 Visit today