Event Description
Join Out in Tech and WeWork for a discussion with LGBTQ+ experts whose mission is to enhance the employee experience (in 2020, oh my!).
For every 'yet-another-Zoom-meeting' moment, there's an argument to be made that the pandemic is changing the workplace for the better.
For those of us fortunate enough to currently be employed, how are offices (remember those?) adjusting to ever-changing norms and to keeping their employees safe? And what are some of the unexpected positive side effects of remote working for LGBTQ+ folx physically removed from toxic workplaces?
Join Out in Tech & WeWork on Thursday, October 22 at 3p ET / 12p PT for a discussion with LGBTQ+ experts whose mission is to enhance employee experiences and to foster inclusive work environments. We'll discuss what the future of work looks like, from our ability to navigate a changing job market to forging meaningful work relationships from our couch.
SPEAKERS
Kierra Johnson (she/her) is the Deputy Executive Director of National LGBTQ+ Taskforce. Throughout her career, she has also served on the boards of Center for Community Change and the Women's Information Network (WIN). Johnson has been recognized for her leadership with awards, including the Young Women of Achievement Award for WIN in 2002, the Women of Vision Award for the Ms. Foundation for Women in 2013, and Washingtonian Magazine's Most Influential Washingtonians Under 40 in 2009.
Sam Pagnucco (he/him) is an Operations expert at WeWork. He develops strategies and streamlines processes that enable the Global Design team of skilled architects, interior designers and engineers to create WeWork's unique and innovative spaces. He has been heavily involved in the company's Future of Work plan in response to COVID-19 as well as the Return to Work plan for corporate employees to return safely to their NYC headquarters. Throughout Sam's career, he has developed a passion for enhancing employee experience and growth while fostering inclusive work environments.
Jomayra Herrera (she/her) is an investor at Cowboy Ventures, where she spends a lot of time focused on companies tackling the future of work – specifically tools and platforms that help workers thrive in their work environments and become agents of their careers. Prior to Cowboy, she was an early hire on the venture investing team at Emerson Collective. She played an important role in building key investment theses, creating internal processes, and helping to grow the team. During her time there, she led the firm's investments in companies like Handshake and Career Karma.
Ariel Hunsberger (she/her) is an Organizational Effectiveness leader at Slack, Ariel focuses on building programs that provide learning and opportunities for growth at every stage of an employee's experience. With a background in education and linguistics, Ariel loves translating concepts for learners and connecting people to the knowledge they need in order to be successful in their work and build communities of belonging.
Mohammad Abdul-Rahim (he/they) is a Senior Consulting Associate at Mercer, one of the largest human resources consulting firms in the world. Mohammad works with clients on talent strategy, HR transformation, workforce analytics, and change management. He also advises them on strategies for enabling a more diverse, equitable and inclusive workplace.
MODERATOR: Peter Redmond (he/him) joined Dropbox's Real Estate and Workplace Services team in 2018 and has supported their East Coast operations. Prior to his current role Peter managed the headquarters of Kickstarter and Canary. Outside of work he is the chapter head of Out in Tech New York and a contributor to Jarry Mag: A Queer Food Journal.
Link with 15k LGBTQ+ tech professionals in our Slack channel.
——-
Note: Out in Tech's Code of Conduct applies to all our spaces, online and IRL.
Organizers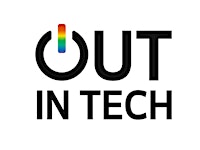 About the Organizers
Out in Tech unites the LGBTQ+ tech community. We do this by creating opportunities for our 40,000 members to advance their careers, grow their networks, and leverage tech for social change.
Visited 22 times, 1 Visit today