Event Description
FOUNDER SPOTLIGHT – Jannae Gammage, CEO & Co-Founder or Market Base
Join us for this virtual event series as we spotlight founders and leaders that are adapting their businesses to make it work during this time of so much uncertainty. We ask them to share practical knowledge, tools, and guidance that we hope will answer many of your questions and provide a bit of inspiration.
******************************
June 29th @ NOON ET
This month, we will be spotlighting Jannae Gammage, CEO & Co-founder of Market Base
Learn more about Market Base at https://www.themarketbase.com/
Catch past conversations at https://www.nytech.org/partners_grasshopper.
Zoom link: https://zoom.us/j/93955863657
******************************
About NY Tech Alliance:
A member-based non-profit with a mission to foster the technology community and ecosystem in New York City, with the goal of creating a better future for all. Representation, inspiration, support, and leadership are the qualities we focus on in order to reach this goal. Connect with us today at nytech.org!
Organizers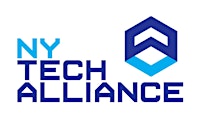 NY Tech Alliance
New York, NY
andy@nytech.org
About the Organizers
The NY Tech Alliance is a not-for-profit industry association and community organization that was recently formed by the merger of the NY Tech Meetup and the New York Technology Council.  Its mission is to represent, inspire, support and help lead the New York technology community and ecosystem to create a better future for all.   NY Tech Alliance currently has over 60,000 members.
Visited 37 times, 1 Visit today