Event Description
Join the NYC Media Lab for an engaging conversation on OpenAI's newly launched ChatGPT, the next generation in natural language processing.
The NYU Tandon NYC Media Lab invites you to join us for an informative discussion on OpenAI's newly launched chatbot ChatGPT (Generative Pre-Trained Transformer). ChatGPT is a prompted dialogue AI chatbot utilizing natural language processing tasks such as text generation and language translation. We will discuss ChatGPT's impact and challenges within the landscape of education, workforce development, social impact, and art.
Panelists include: Abran Maldonado, OpenAI Ambassador & NYCML Director of the NYC Media Lab Verizon 5G EdTech Challenge
As Director of NYC Media Lab & Verizon's 5G EdTech Program, Abran is instrumental in expanding the program's impact to students and teachers, and scaling solutions to dozens of schools across the nation. He is a tech entrepreneur, scholar, and lifelong advocate for disadvantaged youth. Abran co-founded Create Labs Ventures, a social venture that creates new opportunities for the underserved community to enter tech and media industries. He is a Gates Millennium Scholar, an award given to future community leaders, and holds degrees from St. John's University, Columbia University's Teachers College, and reached doctoral candidate status at NYU Steinhardt.
Brendan Dolan-Gavitt, Assistant Professor, Computer Science & Engineering, NYU Tandon
With a Ph.D. in computer science from Georgia Tech and a BA in Math and Computer Science from Wesleyan University, Dolan-Gavitt's research spans many areas of cybersecurity, including program analysis, virtualization security, memory forensics, and embedded and cyber-physical systems. His research focuses on developing techniques to ease or automate the understanding of large, real-world software systems in order to develop novel defenses against attacks, typically by subjecting them to static and dynamic analyses that reveal hidden and undocumented assumptions about their design and behavior.
The NYC Media Lab is dedicated to driving innovation and job growth in media and technology by fostering collaboration between New York City's universities and companies. The Lab intends to amplify media innovation, build pipelines between companies and academia; while at the same time ensuring that all of these technologies are available to as diverse a community as possible.
Organizers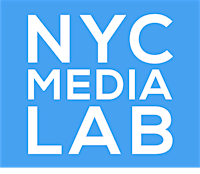 About the Organizers
NYC Media Lab connects media and technology companies with New York City's universities to drive innovation, entrepreneurship, and talent development.
Visited 2 times, 2 Visits today