Event Description
Swap it out! Grab a fair trade gift, new to you holiday sweater, & sign up to for the Great East Harlem Cookie Exchange!
Spend your Saturday with the NYC Fair Trade Coalition swapping old unsustainable habits with new community oriented ones.
Step one: Clean our your closet.
Step two: Swap that old sweater for something new.
Step three: Support fair trade and pick up something for that conscious consuming family friend.
Step four: Design Your Own Face Mask Chain with Stella Lucchi.
Step five: Sign up for the Great East Harlem Cookie Exchange!
Organizers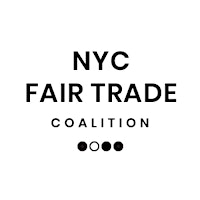 About the Organizers
The NYC Fair Trade Coalition is a grassroots organization that promotes fair trade businesses and retailers in New York City and educates consumers on the importance of fair trade.   It partners with ethically-aligned businesses, retailers, NGOs, and citizens in New York City to host events and engage the public in dialogue. It offers its members advertising support through its social media channels, coordinates sales events, and fosters networking among ethical and fair trade businesses.   Become a member here!
Visited 13 times, 1 Visit today