Event Description
Zoom event for NYC-based attorneys looking to grow their referral network and their business.
When a client needs a service, their first instinct is to ask their circle for a recommendation. "Who do you know that's an attorney that specializes in real estate? Trusts and estates? Business law?" They ask their friends and colleagues to connect them with someone that they trust in their network.
At Rise and Prosper, our goal is to create these networks.
We think handing out business cards isn't the best use of our time, and instead focus on creating genuine relationships with one another in a cooperative, non-competitive environment.
We're a diverse networking group of business owners, attorneys, and entrepreneurs… people who only make money if they bring in business. We grow our businesses, get clients, and make money by growing our circles.
We meet weekly on Tuesday mornings on Zoom to talk about how we can help one another get more business. We're looking for professionals to join our network of 30 people.
Each week, we shift the focus of the types of visitors we have:
Join us Tuesday morning for a virtual networking meetup where you'll create these relationships and become a resource for one another.
Types of attorneys we'd love to meet:
Bankruptcy
Civil Litigation
Criminal Law
Elder Care
Entertainment Law
Immigration
Landlord/Tenant
Medical Malpractice
Personal Injury
Tax Law
Traffic Disputes
We'd also love to meet paralegals, process servers, and transcript services.
Current members include professionals in law, real estate, financial services, creative fields, health and wellness, and business service providers (like employment recruiting, bookkeeping, accounting, and printing).
—
When: Tuesday morning, from 7:00am to 8:30am
Where: On Zoom (details sent once you RSVP)
Cost: $5
What to Prepare: Get ready to tell 40 other professionals what you do, and what you'd like to help grow your business and network.
See you there!
Organizers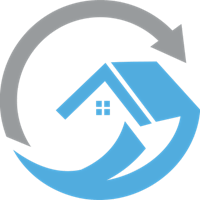 About the Organizers
Rise and Prosper (Manhattan BNI Group 36) is a business networking group that meets on Tuesday mornings. We provide a structured, non-competitive environment for development and exchange of quality business referrals. We help qualified professionals build personal relationships with other like-minded individuals. You can learn more about us on our website.
Visited 16 times, 1 Visit today