Event Description
Each episode of Netting Zero brings together New York Times journalists with climate experts from business, policy, government, and civil society to understand the challenges and lead the change.
By The New York Times
Thursday, July 1
1:30 p.m. E.T. | 10:30 a.m. P.T. | 6:30 p.m. B.S.T.
RSVP TO ATTEND
In the past year, as cities have cleared out because of the pandemic, real estate investments in homes and offices have stopped being safe bets. As we think about building for climate change, how might this shift in real estate present an opportunity for us to think differently? How might current and future homeowners, global construction firms, material scientists and real estate magnates work together to offset climate and environmental risk?
The Covid-19 pandemic has substantially shifted the ways in which we experience urban spaces. In an instant, high-density city centers have seen mass exodus to the suburbs as people have sought greener and larger spaces.
If the pandemic is any indication of the challenges to come from a changing climate, what lessons can we apply to help us create healthier and greener communities?
On July 1, join Mark Landler, the Times's London bureau chief, and experts for the latest episode of Netting Zero, "De-constructing the Built Environment," as we discuss how this shift can present new opportunities for sustainable buildings and urban spaces (R.S.V.P. above to join the conversation).
Speakers joining Mark Landler in conversation on July 1 include:
Henrietta Elizabeth Thompson, Ambassador of Barbados for Climate Change, Small Island Developing States and Law of the Sea
Pierre-André de Chalendar, Chairman, Saint-Gobain
Nigel Topping, High Level Climate Champion for COP 26
Toni Griffin, Professor in Practice, Harvard University Graduate School of Design
Margaret Chinwe Anadu, Global Head of Sustainability and Impact, Goldman Sachs
Cristina Gamboa, C.E.O., World Green Building Council
Gillian Charlesworth, C.E.O., BRE
Sheela Patel, Founding Director, Society for the Promotion of Area Resource Centres
The session will also include a conversation on designing for our future:
Thomas Heatherwick, Founder and Design Director, Heatherwick Studio
Bill Wasik, Deputy Editor of The New York Times Magazine
Whitney Richardson, International Events Manager at The Times
Organizers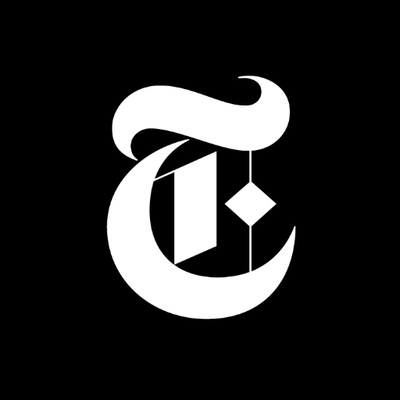 About the Organizers
Make the most of your time indoors. Better understand the world outside. Experience New York Times events, live at home.
Visited 22 times, 1 Visit today