Event Description
Do you need a deal? Or maybe you got a deal and you need a buyer? Got questions or need some free mentoring? Want another prospective to the
Do you need a deal? Or maybe you got a deal and you need a buyer? Got questions or need some free mentoring? Want another prospective to the deal? If you answered yes to any of the above, then this is the event for you!
EVENT OBJECTIVE:
1. Help Realtors & wholesalers meet a buyer for their deal.
2. Help investors find their next deal.
3. For newbies learn how to do due diligence on deals like a pro
4. If you got a deal but don't know if its a deal… or just simply need some coaching on a deal this is event not to miss
OUR PROCESS:
At this event we invite Realtors & wholesalers to pitch their deal. In the pitch we want to know everything there is to know about the deal. From there we will invite potential investors & cash buyers in the room to ask their questions. After we will invite the panel of experts to ask their questions. We are in essence doing due diligence on the deal together as a group.
If the deal make sense we invite anyone that is interested in the deal the deal to make an offer. If the deal doesn't make sense we will work together to make it into a deal. As long as you got an open mind, you cannot fail to meet a buyer for your deal!
EXPERT PANELIST:
– Matthew Weber – Alpha Funding Capital
– Randy Kuhn – RFK Construction
– John Palumbo – Round Point Mortgage
EVENT PROGRAM:
6:30 PM – 7:30 PM Networking
7:30 PM – 9:00 PM Pitch Sessions
****************************************
We're a group of real estate investors, agents, lenders, etc that meet a couple times a month to network, exchange ideas, and grow our businesses through referrals and education.
Average attendance = 50 people
ADMISION:
1) First time attendees:
You do NOT need to be a prime member to attend as a first time attendee of our organization. If you are serious about attending please pay for your ticket now! RSVP'ing for this event alone without payment does not guarantee you a seat.
– FREE – Prime Member but RSVP is required
– FREE – First 25 RSVP & MAKE PAYMENT (1st Time Attendees ONLY)
– $20 – 26 – 50
– $30 – Payment at the Door
2) Returning attendees:
Prime Members only.
– Free – Prime Member but RSVP is required
EVENT SPONSOR:
Private & Hardmoney
For all your hardmoney needs call Matthew Weber @ Alpha Funding Partners
Loans & Refinances
For all your FHA, conventional or 203k loan needs please reach out to John Palumbo at Round Point Mortgage. 973-699-3797
Organizers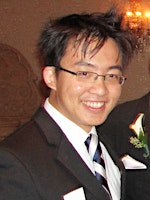 About the Organizers
We are a conglomerate focus on doing events to serve the real estate, note investors finance and startup business community.  We operate under the name New York REIA, New Jersey REIA, Philadelphia REIA, Massachusetts REIA and DC REIA for our real estate based events in each of their pertaining areas.  We operate under the name NYESN,, NJESN and PAESN for our business events in each of their pertaining areas.  With over 4 years of experince in the events business we hope to run into you at one of our upcoming events.
Visited 15 times, 1 Visit today