Event Description
NewImpact's Tri-Sector Innovation Workshop
Repurposing existing resources and aligning self-interests for common benefit. NewImpact is all about Tri-Sector Innovation, or repurposing existing resources from the public, private, and social sectors while aligning self-interests to create stronger outcomes. In this 90 minute IN-PERSON workshop, you'll learn how to do more with less, find new ways to scale your efforts (and impact!), and attract more funding.
Organizations in the public, private and social sectors have resources that may help you achieve your mission. Ask yourself: How might you align your self-interests with others, to better leverage existing resources and achieve greater outcomes?
What's your public sector strategy?
What's your private sector strategy?
What's your social sector strategy?
Join us for a 90-minute, hands-on workshop, to learn about the value of adopting the tri-sector mindset:
Get Inspired Hear stories of how impact-focused organizations improved their business models with Tri-Sector Innovation, enabling them to increase value, obtain more funding, and better meet their missions.
Get Engaged Join us for hands-on activities to understand the breadth of resources that could be leveraged by your organization, and how Tri-Sector Innovation can uncover new opportunities for sustainable growth.
Get Connected Meet and learn from workshop advisors, Jens Molbak and Kim Davies Lohman of NewImpact.
More on our facilitators below:

For the safety of our community, all in-person attendees must be vaccinated and boosted. Please register on the eventbrite AND fill out this form here https://bit.ly/brlvisitor.
NewImpact is a nonprofit dedicated to changing the way the world finds opportunities and solves problems. NewImpact helps organizations achieve more with Tri-Sector Innovation. Join a workshop or visit the website to learn more.
"The tri-sector model has been the obvious choice of how we'd build our organization."
– Jimmy Chen, Founder and CEO, Propel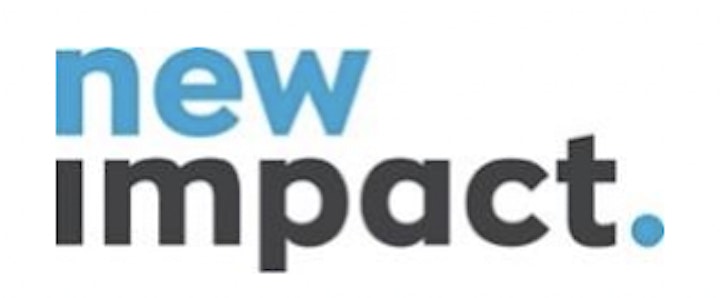 Organizers
Blue Ridge Labs@Robin Hood
About the Organizers
The Robin Hood Foundation is a charitable organization which attempts to alleviate problems caused by poverty in New York City.
Visited 7 times, 1 Visit today