Event Description
NECEC and AEG will host public and private sector leaders from across the Northeast to discuss how to build a clean transportation sector.
NECEC/AEG Northeast Regional Alignment Summit On Transportation and Mobility
Hosted by ConEd
Location: ConEd, 4 Irving Place, NYC
Post Event Networking: The Penny Farthing, 103 3rd Ave, New York, NY 10003
Date: Monday, December 5, 2022, 12:00pm-5:30pm ET (with networking till 7pm)
Sponsored by: NYSERDA, National Grid, ConEd, Rasky Partners and Hydro-Québec
The transportation sector accounts for 42% of the greenhouse gas emissions in the Northeast U.S., making it the single largest contributor to the region's carbon footprint. While cleaning up the transportation sector is a priority for states in the Northeast, it will require a massive amount of new infrastructure deployment and extensive retrofits to existing infrastructure in order to transform it. NECEC and AEG will convene leaders from the public and private sectors across the Northeast to share lessons learned, pain points and successes to build consensus on how we can wrap our arms around the enormous task of building a clean transportation sector. In particular we will look at the recent plans made by all states for public EV charging stations on Interstate highways and what infrastructure (charging and other technologies) is needed for both public and private entities and heavy duty electric truck fleets.
We also will delve into the community level perspective to assess how well regional plans address local needs and how to ensure this mass transition is done equitably.
Agenda
12:00pm – Networking Lunch
1:00 p.m. – Welcome and introductions from NECEC President Joe Curtatone and AEG CEO H.G. Chissell
1:09 p.m. – Welcoming remarks from Patrick McHugh, SVP Electric Operations at ConEd
1:10 p.m. – Keynote from NYSERDA Vice President for Distributed Energy Resources David Sandbank
1:20 p.m. – Keynote from National Grid Vice President of Clean Energy Development – New York Bart Franey
1:30 p.m. – Regional Roundtable Panel discussing main issues and case studies in the Northeast to advance Interstate highway charging, featuring:
Moderator: Jeremy McDiarmid, Vice President for Policy & Government Affairs, NECEC
John Bivona, SVP, Rasky Partners
Pamela Cotter, Administrator of Planning (Acting.), RI DOT
Bill Ehrlich, Senior Policy Advisor, Tesla
Daniel Gatti, Director of Clean Transportation Policy ,MA Executive Office of Energy and Environmental Affairs
Zeryai Hagos, Deputy Director Office of Markets and Innovation, NY Dept. of Public Service
Chris King, SVP E-Mobility, Siemens
Emily Pysh, Director of Sustainability and Resilience Unit, CT DOT
Diego Quevedo, Utilities Lead, Daimler Trucks North America
Shailesh Sahay, Partner Elect, Foley Hoag
Amalia Siegel, Program Manager, Efficiency Maine
Lynn Weiskopf, Director, Office of Policy, Planning and Performance, NY DOT
Brian Wilkie, Director of Transportation Electrification, National Grid
Steve Woelfel, Deputy Executive Director of Planning, MA DOT
3:00 p.m. – AEG taskforce update on NYC fleets from CEO H.G. Chissell
3:15 p.m. – Second Panel: What are the barriers and opportunities to electrify Medium and Heavy duty fleets from both the public and private sector whilst developing resiliency and equity, featuring:
Moderator: Alistair Pim, Vice President for Innovation & Partnerships, NECEC
Keith Kerman, Chief Fleet Officer, NYC Department of Citywide Administrative Services
Pamela MacDougall, Director of Grid Modernization and EV Infrastructure at EDF
Brad Rawson, Director Mobility Division, City of Somerville, MA
Raghushima Sudhakara, Director of e-Mobility, ConEd
Hart Uhl, Charging Operations Manager, Revel
4:15 p.m. – Peter Olmsted, Director of Public Policy, FreeWite Technologies
4:20 p.m. – Breakout session
5:05 p.m. – Report back and Wrap up
5:30 p.m. – Networking at the Penny Farthing, 103 3rd Ave, New York, NY 1000
7:00 p.m. – End
Organizers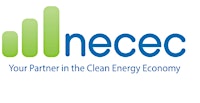 About the Organizers
NECEC is the premier voice of businesses building a world-class clean energy hub in the Northeast, helping clean energy companies start, scale, and succeed with our unique business, innovation, and policy leadership. NECEC includes the Northeast Clean Energy Council (a nonprofit business member organization) and NECEC Institute (a nonprofit focused on industry research, innovation, policy development, and communications initiatives). NECEC brings together business leaders and key stakeholders to engage in influential policy discussions and business initiatives while building connections that propel the clean energy industry forward.
Visited 9 times, 1 Visit today