Event Description
Please join us for a special fireside chat with Jay Kurahashi-Sofue, the VP of Marketing at Ava labs, the team building Avalanche.
We will discuss the tremendous growth occurring within the Avalanche ecosystem and what the future holds for the Layer 1. In addition, we will explore the integration of Chainlink Data Feeds on Avalanche and how native dApps are using data feeds to secure their protocols.
After the conversation, stick around for pizza, networking, and more information on how to get involved with the Chainlink and Avalanche communities.
Featured Guests:
Jay Kurahashi-Sofue – VP of Marketing at Ava labs
Agenda:
6:30pm-7:00pm: Introductions
7:00pm-7:45pm: Panel Discussion and Q&A
7:45pm – 8:30pm Network and Happy Hour
Organizers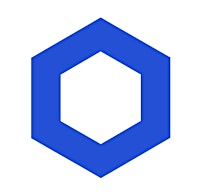 About the Organizers
Chainlink is the most widely used oracle network for powering hybrid smart contracts, enabling any blockchain to securely access off-chain data & computations.
Visited 3 times, 1 Visit today