Event Description
MSSC Industry Innovation Pitch Session: Connecting Innovative Supply Chain Actors in Offshore Wind
The National Offshore Wind Research and Development Consortium (NOWRDC) invites you to attend our upcoming event: "2021 MSSC Industry Innovation Pitch Session: Connecting Innovative Supply Chain Actors in Offshore Wind".
NOWRDC recognizes that there are an increasing number of innovative Manufacturing, Services, and Supply Chain (MSSC) actors within the US offshore wind industry. With the aim of better connecting these actors to NOWRDC's network of industry connections, this pitch session will feature 20 minute pitches highlighting from MSSC actors' innovative services followed by the opportunity for questions and discussion. Tentative presenters are as follows:*
Dive Technologies – Quincy, MA
Saint James Marine LLC – Decatur, GA
Waterworks Offshore Concepts Corp. – Bonita Springs, FL
GMC Limited – Theale, UK
LAUTEC – Boston, MA
*Final presenters subject to change ahead of meeting.
Organizers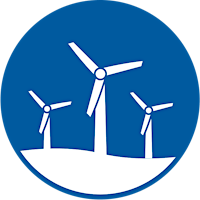 National Offshore Wind R&D Consortium
About the Organizers
The National Offshore Wind Research and Development Consortium (NOWRDC) is a nationally focused, independent not-for-profit corporation comprised of key offshore wind industry stakeholders and research institutions. The Consortium is dedicated to managing the industry prioritized research and development of offshore wind to maximize economic benefits for the United States.View our privacy statement
Visited 60 times, 1 Visit today