Event Description
Join us on October 8th at 1PM EST to discover how to overcome bias in marketing to increase your sales and brand perception.
Implicit bias can have a profound impact on our ability to market and authentically connect with our core consumers.
This session will provide tips and best practices for identifying and overcoming bias in our marketing in order to create breakthrough Marketing that leads to greater sales and consumer confidence.
This event will be hosted on Zoom Webinar. You will receive reminder emails leading up to this event with an orange button that reads "Go to online event page". Click this button to access the link to the webinar.
Community is more important now than ever. Fiverr's moving all of our Community Events online for now, so that you'll still be able to feel the support and connection you need, no matter where you are.
Organizers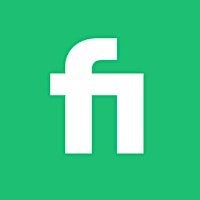 About the Organizers
Fiverr's mission is to change how the world works together. The Fiverr platform connects businesses of all sizes with freelancers offering digital services in more than 300 categories, across 8 verticals including graphic design, digital marketing, programming, video and animation.   The Fiverr Community Program brings our online community offline to provide resources, education, and networking events to people who make Fiverr the world's best marketplace for freelance digital services.   The Fiverr Community Program makes it easy for you to connect with motivated, passionate people just like you. Want to become a Community Leader? Apply here: http://getinvolved.fiverr.com/
Visited 75 times, 1 Visit today