Event Description
50+ world-class market experts and savvy investors are meeting in NYC for the 2023 Global Portfolio Strategy Summit, February 19-21.
MoneyShow's Global Portfolio Strategy Summit starts Sunday at the New York Marriott at the Brooklyn Bridge!
This is no ordinary investment conference. It's a chance for you to learn profit and protection strategies for your stocks, your bonds, your real estate, your precious metals, your commodities, your cryptocurrency investments, and SO MUCH MORE. All in one place, from Feb. 19-21, just across the Brooklyn Bridge from the beating financial heart of America.
It's a chance for you to hear compelling keynote presentations, listen in on lively panel debates, and have in-depth conversations about the markets and your investments with the likes of Ed Yardeni, James Grant, Steve Forbes, Nancy Davis, Sam Stovall, Dan Fuss, Erin Gibbs, Kristina Hooper, Kenny Polcari, Barry Ritholtz, Stephen Schork, Marc LoPresti, Kevin Mahn, and dozens more.
And it's a chance for you to hone your trading skills with a highly acclaimed line up of MoneyMasters experts, including Dr. Alexander Elder, Larry McMillan, Harry Boxer, JC Parets, Steve Strazza, and Avi Gilburt.
Plus, we've made it even easier for you to attend – by offering you the chance to lock in your Standard Pass here for only $99! But don't want too long. We're only days away from the greatest portfolio strategy summit we've ever assembled – and we want to make sure YOUR SPOT is saved.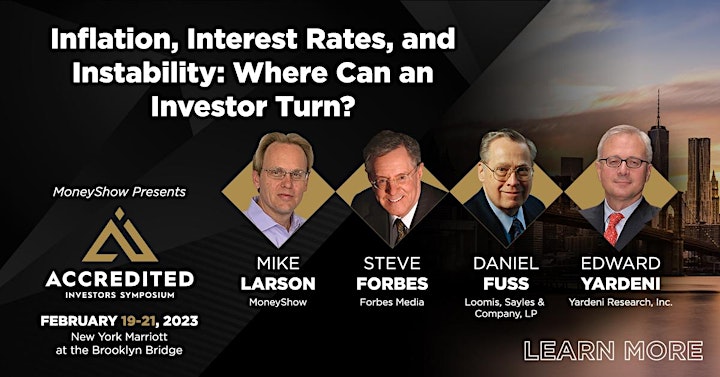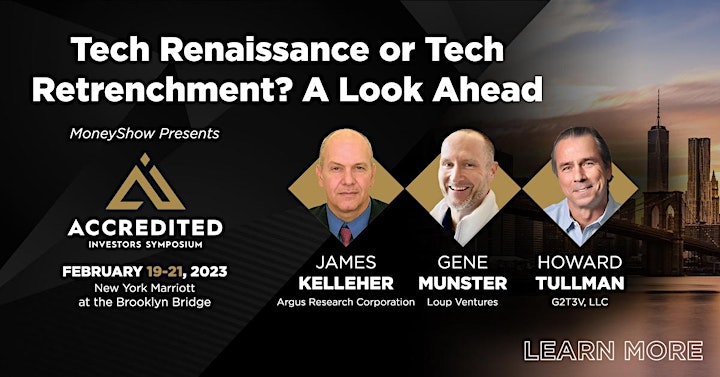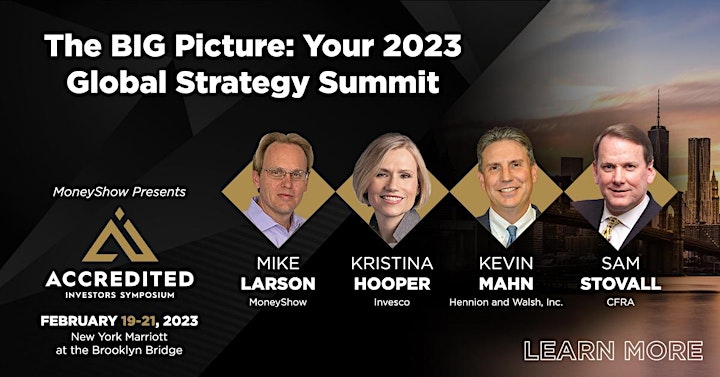 Organizers
About the Organizers
MoneyShow is the largest investment education destination for retail investors and active traders to discover actionable advice and recommendations from world-class investment and trading experts.
Visited 5 times, 1 Visit today