Event Description
Join us for our May Jumpstart event all about networking on LinkedIn.
Join us for our May Jumpstart event all about LinkedIn. Networking on LinkedIn is a powerful way to get connected with your target audience and to build your business through meaningful connections and conversations. In this session, we will discuss numerous ways of using LinkedIn to discover and connect with your target audience in ways you can pull them into business conversations. We will discuss using LinkedIn Search, the importance of managing your LinkedIn Invites, and what you should do once you make a new connection. You will leave this session with new ideas and a clear focus on using LinkedIn as a Business Tool in ways you had never imagined.
-Using LinkedIn as a Business Tool
-Building a Professional LinkedIn Profile
-Building a Relevant and Meaningful LinkedIn Network
-Developing a Professional Brand through LinkedIn
-Using Social Media as Business Tools
-Using Google Workplace for Business
-Using YouTube for Business
-Integrating Calendly, Zoom, and Google Workplace into your business
You will hear from Teddy Burriss, of Burriss Consulting, Inc. Burriss is a LinkedIn Strategist, Trainer & Coach. Teddy guides business professionals in all types of industries and roles on the best practices and tactics of using LinkedIn as a Business Tool.
This is a hybrid event. Please register for your preferred in person location or virtual. You will receive a confirmation email with the zoom link. In person tickets include LUNCH! RSVP no later than 12pm on Tuesday May 4th.
https://zoom.us/j/98094367324?pwd=dElHRklnazhKL3NXN0FCRHo2YUpvUT09
Organizers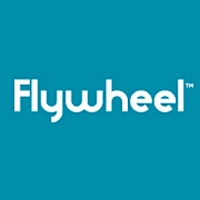 About the Organizers
Located in the heart of downtown Winston-Salem, Flywheel is more than a coworking space, it is the headquarters of a thriving, buzzing and electrified ecosystem of entrepreneurship and innovation. With a mentorship network that includes founders with successful exits, venture capitalists, marketing experts, business development specialists, micropreneurs, freelancers, consultants, and financial analysts; and unrivaled programming to educate and engage startups, entrepreneurs, freelancers and creative professionals, Flywheel is the hub of Winston's growing startup community. An official partner of Google for Entrepreneurs®, Flywheel is host to Startup Grind Triad: a monthly series with accomplished speakers from all areas of entrepreneurship.
Visited 14 times, 1 Visit today