Event Description
We have a great program ready for you featuring global companies that are changing the tech scene and bettering the world around them
Join us for the next NY Tech Meetup on Tuesday, May 4th at 5:30 pm.
We have a great program ready for you featuring global companies that are changing the tech scene and bettering the world around them
Plus, we will be using the Airmeet platform (https://www.airmeet.com) to provide a great networking environment for everyone to connect! Come early to network, enjoy the program, then stay for some more networking. We look forward to seeing you there!
Airmeet link: https://www.airmeet.com/e/25350280-963b-11eb-8b84-a77e963d9252
Agenda:
5:30 PM – Networking (on Airmeet)
6:00 PM – Program Begins
7:00 PM – Program Ends/ More Networking (on Airmeet)
Hosted by:
Andy Saldaña, Executive Director, NY Tech Alliance
Demos by:
Hologo World Inc
https://www.hologo.world/
@hologoworld
Demoer: Chathura Jayasinghe, Chief Growth Officer
Make3D Company Limited
@make3dgambia
Demoer: Fatou Juka Darboe, Co-Founder
For full event description, visit – http://nytech.info/NYTM_05_2021
***************************************
Organizers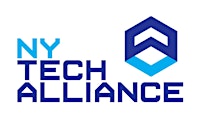 NY Tech Alliance
New York, NY
andy@nytech.org
About the Organizers
The NY Tech Alliance is a not-for-profit industry association and community organization that was recently formed by the merger of the NY Tech Meetup and the New York Technology Council.  Its mission is to represent, inspire, support and help lead the New York technology community and ecosystem to create a better future for all.   NY Tech Alliance currently has over 60,000 members.
Visited 7 times, 1 Visit today