Event Description
PepsiCo's award-winning chief design officer Mauro Porcini discusses his new book with Indra Nooyi moderated by Paola Antonelli.
"At long last, we have a real definition of a unicorn. Mauro Porcini's glorious book deconstructs the true nature of innovation and reveals how to create meaning with craft, courage, intelligence, and ingenuity."
—Debbie Millman, designer, author, host of the Design Matters podcast; Chair, MPS Branding Department , School of Visual Arts; and Editorial Director, Printmag.com
"Innovation is an act of love—or at least it should be. Always. It is a gesture of empathy, respect, generosity, of one human being's devotion to another," writes Mauro Porcini at the beginning of this extraordinary book.
It is in part a memoir by one of the world's leading designers—the first chief design officer at both 3M and Pepsi. But even more, it is a manifesto for a genuine, authentic, and deeply humanistic approach to design, one that aims to create personal and social value first and financial and economic value afterward.
In every industry, new technologies have lowered the barrier to entry like never before. Either you design exceptional products or somebody will beat you to it. Porcini shows, through example after example and story after story, that the key to real, world-changing innovation is to put people first—not only the people we innovate for but also the people who lead the innovation process.
Putting people first requires what Porcini calls unicorns: people who are in love with people, who have a genuine fire in them to create meaningful solutions for actual human beings. In this book, he describes them, celebrates them, and details their superpowers so you can find them, hire them, grow them, and retain them.
Some are qualities you might expect—the ability to dream combined with the ability to execute. But when was the last time you heard an executive ask prospective hires if they were kind, optimistic, curious, or humble? Porcini uses his journey across startups and multinational corporations, through successes and failures, to create a handbook for modern innovators.
Mauro Porcini is PepsiCo's first ever Chief Design Officer. He joined the food & beverage corporation in 2012 and in said role he is infusing design thinking into PepsiCo's culture and is leading a new approach to innovation by design that impacts the company's product platforms and brands, which include Pepsi, Lay's, Mountain Dew, Gatorade, Sodastream, Doritos, Lifewtr, Bubly, Aquafina, Cheetos, Quaker, 7Up, Mirinda, amongst many others. His focus extends from physical to virtual expressions of the brands, including product, packaging, events, advertising, fashion and art collaborations, retail activation, architecture, and digital media. He leads teams based in New York City, Purchase, Dallas, Chicago, Los Angeles, Orlando, Miami, London, Dublin, Moscow, Il Cairo, New Delhi, Shanghai, Bangkok, Mexico City, Sao Paulo and Cape Town.
Mauro is the host of the video podcast "In your shoes – with Mauro Porcini" on Apple podcast, Spotify and YouTube, where he interviews inspiring personalities from the creative community worldwide.
In the fall of 2022, Mauro published his first book in English, The Human Side of Innovation. The Power of People in Love with People (Berrett-Koehler), which focuses on innovation, design and leadership. The book was named a Gold Winner of the Better Future – New York Design Award the month of its publication. In the spring of 2021, he published his first book in Italian L'età dell'eccellenza – Come innovazione e creatività possono costruire un mondo migliore (Il Saggiatore). It is now in its fifth reprint.
Prior to joining PepsiCo, Mauro served as the first ever Chief Design Officer at 3M, where his mission was to build and nurture a design sensitive culture in a technology driven global corporation.
Mauro began his professional career at Philips Design and then created his own design firm, Wisemad Srl, in Italy with the celebrated entertainment producer and music star Claudio Cecchetto. His work on wearable technologies has been showcased at the Louvre in Paris as well as the Seoul Art Center.
Over the years he has been on the board of directors for several organizations. Currently, he is the President of the Politecnico of Milan Foundation in the United States (Fellows of Politecnico), sits on the board of directors of the Design Management Institute, and on the advisory council of other design, art, innovation and business institutions.
One of Mauro's proudest honors, bestowed upon him by the President of the Italian Republic, is the title of Cavaliere dell'Ordine della Stella d'Italia, an order of knighthood for "extraordinary merits in the preservation and promotion of national prestige abroad, promoting friendly relations and co-operation with other countries and ties with Italy."
In the past several years Mauro has then been recognized with a variety of other honors and awards for his achievements in the fields of design and innovation.
Amongst them, he was a Laureate of the American Prize for Design by the Chicago Athenaeum Museum of Architecture and Design and the European Centre for Architecture Art Design and Urban Studies, Fortune Magazine listed him in the "40 under 40" ranking – its list of "the business's hottest rising stars" – the only designer included that year, Ad Age named him in the "Creativity 50" – its list of the "world's most influential creative personalities", Fast Company recognized him as one of the "50 Most Influential Designers in America" and "Master of Design", the World HR Forum in Mumbai presented him with its "Award for Leadership and Innovation" and GQ Italy listed him as one of the "30 Best Dressed Men" ranking.
Since its creation PepsiCo's Design function, led by Mauro, has been recognized with more than 1,700 design and innovation awards – in 9 years of projects – from several institutions around the world. Fortune included PepsiCo in their 2018 "Driven by Design" list, one of only two organizations in the Food and Beverage Industry.
Mauro is a fashion lover, but not a fashion addict – regardless of his collection of more than 300 pairs of shoes. He lives between New York City and the Hamptons with his wife Carlotta, with their daughter Beatrice, and with their two Pomeranians, Leone and Bella.
Indra Nooyi is the former Chairman and Chief Executive Officer of PepsiCo (2006-2019); a Fortune 50 company with operations in more than 180 countries.
In this role, Ms Nooyi was the chief architect of Performance with Purpose, PepsiCo's pledge to do what's right for the business by being responsive to the needs of the world around it. As part of Performance with Purpose, PepsiCo was focused on delivering sustained growth by expanding its portfolio to include more nutritious products, limiting its environmental footprint, and empowering its associates and people in the communities it serves. During her tenure, PepsiCo grew net revenue more than 80%, and PepsiCo's total shareholder return was 162% beating the S&P over the same period.
Prior to becoming CEO, Ms Nooyi served as PepsiCo's president and chief financial officer and was a member of the company's board of directors. She was responsible for corporate functions, including finance, strategy, business process optimization, corporate platforms and innovation, procurement, investor relations and information technology. Between 1994 and 2000, Ms Nooyi directed corporate strategy and development for the company.
Before joining PepsiCo in 1994, Ms Nooyi spent four years as Senior Vice President of Strategy, Planning and Strategic Marketing for Asea Brown Boveri, a Zurich-based company. She was part of the top management team responsible for the company's U.S. business as well as its worldwide industrial businesses, representing about $10 billion of ABB's $30 billion in global sales.
Between 1986 and 1990, Mrs. Nooyi worked for Motorola, where she was Vice President and Director of Corporate Strategy and Planning, having joined the company as the business development executive responsible for its automotive and industrial electronics group. Prior to Motorola, she spent six years directing international corporate strategy projects at The Boston Consulting Group. Her clients ranged from textiles and consumer goods companies to retailers and specialty chemicals producers. Ms Nooyi began her career in India, where she held product manager positions at Johnson & Johnson and Mettur Beardsell, Ltd., a textile firm.
Ms Nooyi served as a member of the PepsiCo Board of Directors from 2001 to February 2019. Ms Nooyi is now a member of the board of Amazon, where she chairs the audit committee. She sits on the supervisory board of Philips and is a member of the nominating and corporate governance committee. She also serves on the International Advisory Council of Temasek; is an independent director of the International Cricket Council; and a trustee at the National Gallery of Art. She is on the Dean's Advisory Council at MIT's School of Engineering and serves on the boards of the Memorial Sloan Kettering Cancer Center and the Partnership for Public Service. She is also an advisor to several early-stage companies.
Between 2019-2022, Ms Nooyi served as the Class of 1951 Chair for the Study of Leadership at West Point where she worked with the Department of Behavioral Sciences and Leadership to fulfill the mission of character at the U.S. Military Academy at West Point. She was also co-chair of The Reopen Connecticut Advisory Group, developing recommendations and guidelines for reactivating the state's economy post-pandemic.
Nooyi is the author of the book My Life in Full: Work, Family and Our Future, a memoir that offers insight and a call-to-action on how our society can blend work and family — and advance women — in the 21st century. My Life in Full is a New York Times bestseller and available in multiple languages.
Ms Nooyi is the recipient of 15 honorary degrees. In 2007, the Government of India awarded her the Padma Bhushan, the country's 3rd highest civilian honor. In that same year, she was named an "Outstanding American by choice" by the Department of Homeland Security/US Citizenship and Immigration Services. In 2019, her portrait was inducted into the Smithsonian National Portrait Gallery, and in 2022 she was inducted into the National Women's Hall of Fame. She is a member of the American Academy of Arts of Sciences, the Academy of Science and the American Philosophical Society. She is a revered role model for women and immigrants and celebrated for her empowering messages on inclusivity.
She holds a B.S. from Madras Christian College, an M.B.A. from the Indian Institute of Management in Calcutta, and a Master
Paola Antonelli is Senior Curator of Architecture & Design at The Museum of Modern Art, as well as MoMA's founding Director of Research & Development. Her goal is to promote design's understanding, until its positive influence on the world is universally acknowledged. Her work investigates design's impact on everyday experience, often including overlooked objects and practices, and combining design, architecture, art, science, and technology. Among her most recent exhibitions are the XXII Triennale di Milano Broken Nature and MoMA's Material Ecology, on the groundbreaking work of architect Neri Oxman. Never Alone, on video games and interactive design, is currently on view at MoMA. The Instagram platform and book @design.emergency, which she co-founded with design critic Alice Rawsthorn, is an ongoing investigation on design's power to envision a better future for all.
Organizers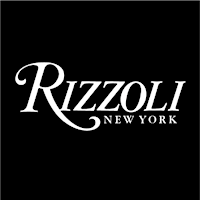 Visited 3 times, 1 Visit today