Event Description
Explore Mars, Inc. is pleased to announce the Mars-IF Panel, In Situ Resource Utilization, Tuesday, June 15, 2021 at 12:00pm ET.
Registered attendees for the 2021 Mars Innovation Forum do not need to register for this event, you should have already received an invite, if you have not, contact us at h2m@exploremars.org.
Mars Innovation Forum: In-Situ Resource Utilization
an Explore Mars Event
Explore Mars, Inc. is pleased to announce the Mars Innovation Forum Panel: In-Situ Resource Utilization, which is scheduled for Tuesday, June 15, 2021 at 12:00pm ET. This panel will examine the many innovations that are required for an achievable and sustainable human presence on Mars and how these technologies/capabilities will benefit life on Earth.
Speakers Include:
Rick Davis (NASA: Assistant Director for Science and Exploration)
Mike Hecht (MIT, PI of MOXIE)
Stephanie Boyce (Paragon Space Development Corp: Principal Investigator and Aerospace Materials Engineer)
Kris Zacny (Honeybee Robotics: Vice President)
Julie Kleinhenz (NASA | In Situ Resource Utilization (ISRU)
Space is vast, but tickets are limited. Register today!
Any members of the press interested in attending Mars-IF should contact us at press@exploremars.org.
The Mars Innovation Forum is the first of a series of programs (conferences, workshops, webinars) that (1) define the challenges of sustainability on Mars, (2) recruit new, diverse communities to humanity's efforts to explore deep space, (3) create new strategies to solve the defined challenges, and (4) identify potentials benefits and markets on Earth.
Register today
Organizers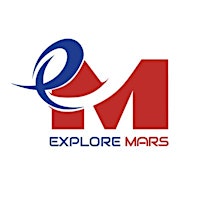 About the Organizers
Since our founding in 2010, our impact and influence in advancing the goal of landing humans on Mars has been unquestionable. But our most significant work is about to unfold, as we continue to expand and accelerate our numerous programs and projects. Through programs such as the Humans to Mars Summit, VR/AR Mars Working Group, the Mars Achievability Initiative, and Why Mars workshops, we bring space stakeholders, policymakers, and others together to tackle the tough issues that have frequently divided them.
Visited 3 times, 2 Visits today