Event Description
Market Data Re-Imagined in the Cloud
We are on this journey together!
Financial services firms have been very cautious regarding the adoption of cloud. Many firms have started to embrace the private cloud, but the public cloud is still in its early days.
There is no doubt that cloud is on everyone's agenda and identifying the right workloads to migrate is job one. The people attending the second of our market data in the cloud events will be experienced specialist in financial services, market data, and of course, the cloud. You will have the opportunity to hear from experts and peers who have been asking the tough questions. You will also be able to talk to colleagues at other investment banks, hedge funds, asset managers and other financial institutions who are heading down a similar path. There will be panels featuring cloud providers and market data sources.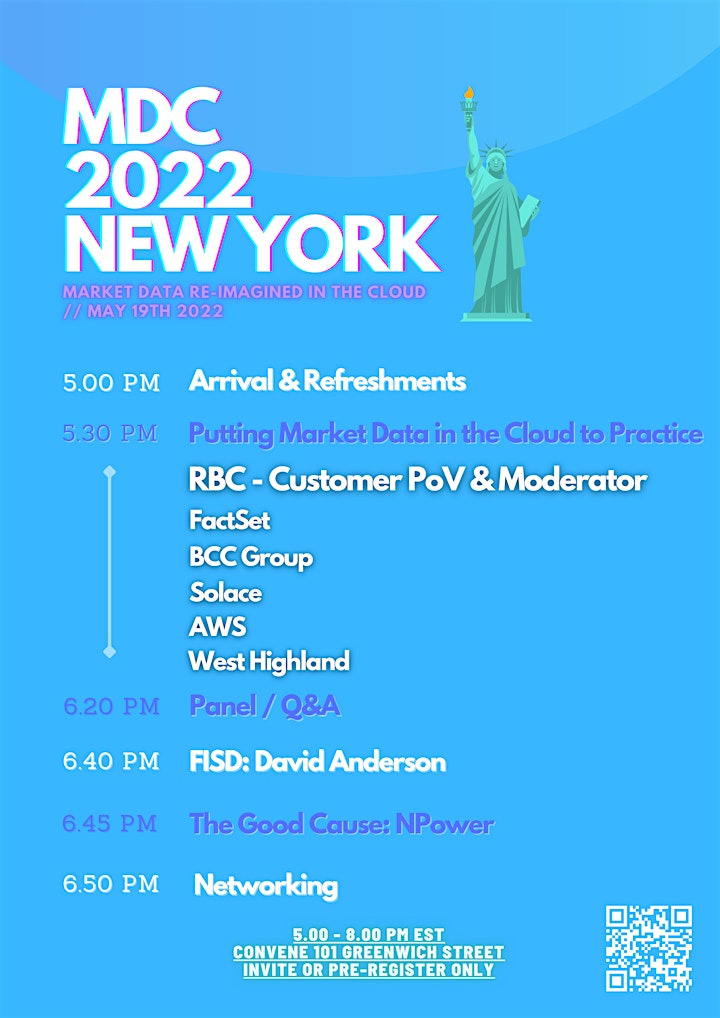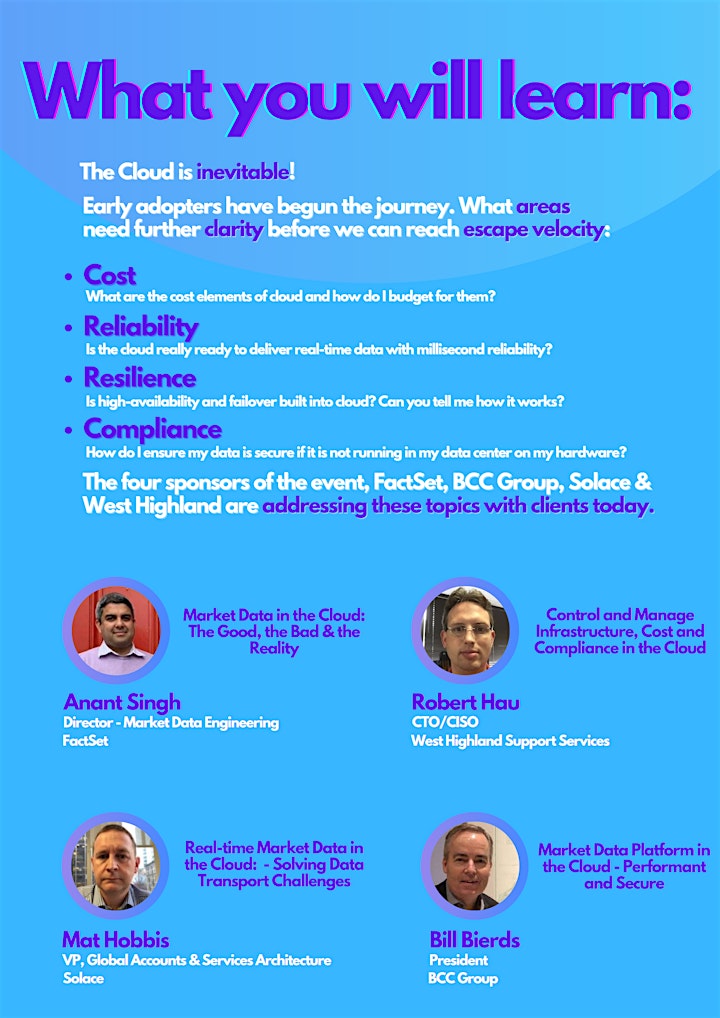 About the Organizers
BCC Group is a Software Development Company with focus on software development of highly reliable real-time messaging platforms based on Solace Middleware for all industry sectors. BCC Groups's core competence is the development of SW Solutions based on financial market data feeds (Bloomberg, Refinitiv, Morningstar, ActivFinancial, ICE, FactSet etc.). This includes resilient, high-performance Feed Handlers and Last-Value-Caches, enforced Entitlements as well as full Excel and HTML5 Integration.
Visited 20 times, 2 Visits today