Event Description
Meet Rise Mentor – Samrah Kazmi
Join Samrah Thursday, June 23th for a one-on-one chat at Rise NY!
Our 'FinTech Friday' series will be held Thursday on June 23rd for founders and fellow entrepreneurs to sit down for an in person chat with Samrah. Please feel free to stay on for our Rise Happy Hour starting at 4:30!
Meetings will be 30-minute slots as follows:
Session 1: 2:30pm – 3:00pm
Session 2: 3:05pm – 3:35pm
Session 3: 3:40pm – 4:10 pm
Session 4: 4:15pm – 4:45pm
Please sign up via Eventbrite and email Tanya (tanya.kk@barclays.com) and Ricky (ricky@thinkrise.com) with:
1. Your information (short background, company description)
2. Preferred time slots
Based on timings and availability, we will confirm if you are set for a chat with Samrah!
About Samrah:
Samrah Kazmi is an award-winning Risk and Corporate Innovation Consultant. She has been named a Top RegTech Influencer by Onalytica, and is the recipient of NYC's Inspiring Fintech Female award. She is the Chief Innovation Officer at RESRG, an Innovation Risk Advisory, and also the Co-Founder and COO of Maiden Century, an Alternative Data startup.
Samrah enables startups to shorten their sales cycle, leading them to win more enterprise deals and raise larger funding rounds. After spending two and a half decades in leadership roles on Wall Street and in Fintech, working at Wells Fargo, New York Stock Exchange, GE Capital, and OnDeck, Samrah now brings her expertise to the startup world. She knows what the Compliance and Procurement departments of large enterprises require in order to approve new products and vendors.
Based on the principles of Lean Startup and Agile, she designs robust cybersecurity and governance frameworks and advises startups on embedding appropriate Security, Privacy, and Transparency features within their products and business e.g. SSO, SOC2 compliance, and fractional CXO. During the due diligence process, she removes the roadblocks and reduces friction so commonly experienced. She also assists startups to gain a competitive advantage by achieving analyst rankings e.g. Gartner and Forrester.
Samrah is also an engaging public speaker who has presented at Bloomberg, Deloitte, SAS, KPMG, and General Electric. Her expertise has been featured in various industry publications and on several podcasts. She is also an advisor to the Harvard Business Review and member of Entrepreneur magazine's Leadership Network.
Passionate about the environment, Samrah is also the founder of "Women In Sustainable Innovation", a global community enabling female-founded ventures in sustainability.
Samrah holds a Bachelors in Economics with a minor in Journalism from Boston University, and an MBA from The International University of Monaco. She also holds certifications in Disruptive Strategy from Harvard, Digital Transformation from UC Berkeley, and Corporate Innovation & Fintech from MIT. She is based out of New York City.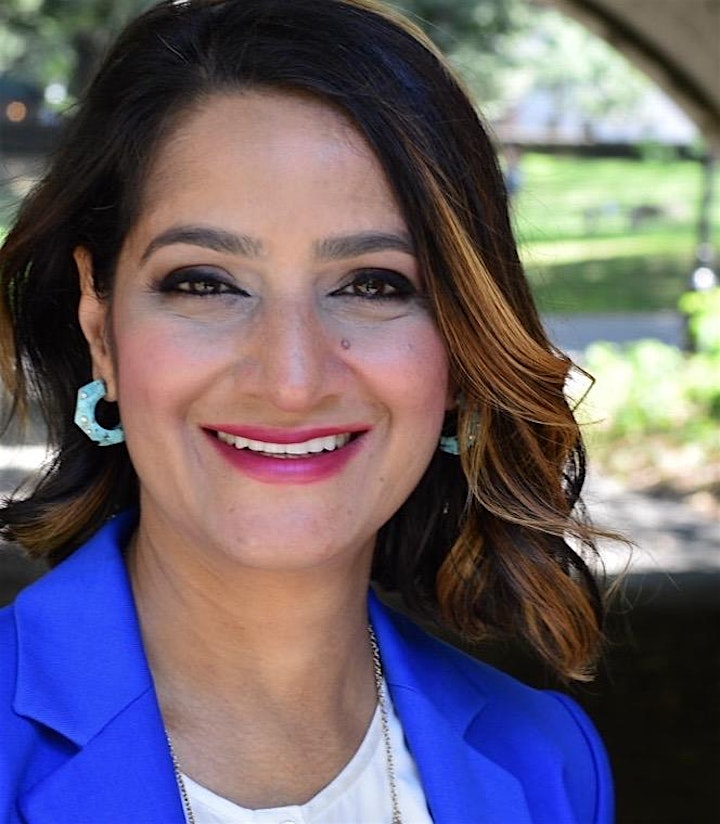 Organizers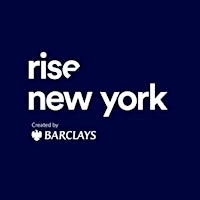 About the Organizers
Rise New York is a global community of startups and corporates creating the future of commerce and fintech by helping startups and entrepreneurs connect, co-create, and scale innovation. Created by Barclays, we listen, nurture and oxygenate through our international network of Rise hubs. Rise New York also houses a world-class event space and is home to the New York cohort of the Barclays Accelerator, powered by Techstars. Join our community Have you built or do you work for a FinTech company sure to disrupt the world of financial services? If so, there is not better home for your startup than at the #HomeofFinTech - Rise created by Barclays. To learn more about the benefits of sitting at Rise, email General Manager, Marigny Thompson at marigny@thinkrise.com. Subscribe to the Rise New York newsletter here: https://thinkrise.us10.list-manage.com/subscribe?u=d7e98de7728cba4c3bdf1bb07&id=bc974b02b7 
Visited 2 times, 1 Visit today