Event Description
MedCity News inaugural virtual INVEST PharmaTech will feature conversations around AI, drug discovery, virtual clinical trials, and more.
PharmaTech is the next chapter of the biopharma industry. It aims to leverage digital innovations for a transformation, leading to more success in the future and changing the lives of patients.
Check out the latest agenda and speakers here!
Organizers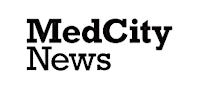 MedCity News
info@medcitynews.com
About the Organizers
MedCityNews is the leading online news source for the business of innovation in healthcare. We offer insight into what's next and what matters with a mix of breaking news and analysis on startups and established industry leaders, personalities, policies and the most important deals.
Visited 6 times, 1 Visit today