Event Description
Learn the fundamentals of proteins and their role in health, disease, and the environment through lab experiments and computational tools.
Two Part, In-Person Workshop:
Saturday, July 30, 2:00pm- 5:00pm EDT
Sunday, July 31, 2:00pm – 5:00pm EDT
Curious about cutting-edge biomedical science and technology? This course introduces the fundamentals of proteins and their role in health, disease, and the environment. You'll learn about the incredible power of these molecules by entering the world of protein engineering.
In this two-day course, we'll start by performing basic protein analysis experiments in the lab and discussing the use of proteins in everything from cancer research to architecture and art. You'll then be trained in the art of protein folding and learn the hidden rules that guide protein form and function by engaging in the citizen science project, Fold.It!
Whether you're interested in applications to medicine, food, art, or the environment, this course will empower you with a new perspective- literally- by zooming in on these molecules with atomic precision.
During this workshop you will:
Learn what proteins do in the body and how they are made.
Identify key examples of protein involvement in environmental (i.e. living architecture, global warming) and artistic (i.e. food, scent) applications.
Explore some rules for protein folding and challenges associated with synthetic protein design.
Understand the processes of protein analysis by SDS-PAGE gel electrophoresis and dye quantification methods.
Images are of the protein crystal structure of an insulin hexamer and GLO-fish, transgenic fish that express various engineered fluorescent proteins.
COVID-19 Safety Notice: As many of you have heard, New York City will be lifting the indoor mask mandate and vaccine mandate beginning March 7, and individual businesses can set their own guidelines. Genspace has decided to continue our mask and vaccine requirement for both participants and staff for the time being. We made this decision to protect our staff and participants, who may be immunocompromised or caring for loved ones who are at risk. We will re-evaluate this policy on April 15. We appreciate everyone's patience and understanding to keep our community safe.
Participants age 5+ must show proof of full vaccination (we recommend using the Excelsior Pass). This is a socially-distanced event. Masks are required to be worn for the duration of the event. If you are feeling unwell, suspect that you have been exposed to COVID-19 or test positive, please do not attend. You can find a list of symptoms and a self-checker tool on the CDC website. Upon entry, guests are required to fill out our COVID-19 health screening form and show a vaccination card.
If you have had COVID-19 within the past 15 days, a negative PCR test is required before coming to Genspace. Please show Genspace staff your proof of negative PCR test results. Rapid tests and minimum quarantine period of 5 days are not accepted without a negative PCR test. Given the rapidly changing circumstances surrounding the pandemic, please note that terms of this event are subject to change, and we will update you ASAP.
COVID-19 Class Cancellation Policy
If you test positive or suspect you have COVID, please let us know ASAP (info@genspace.org). If you cancel after our 7-day policy, we cannot refund your ticket, but we can exchange and offer credits toward future classes. If you have signed up for Biohacker Boot Camp, we will automatically transfer your registration to the next month's dates unless you tell us otherwise. For all other classes, we will provide a personalized discount code to apply the cost of your class to a future workshop of your choice.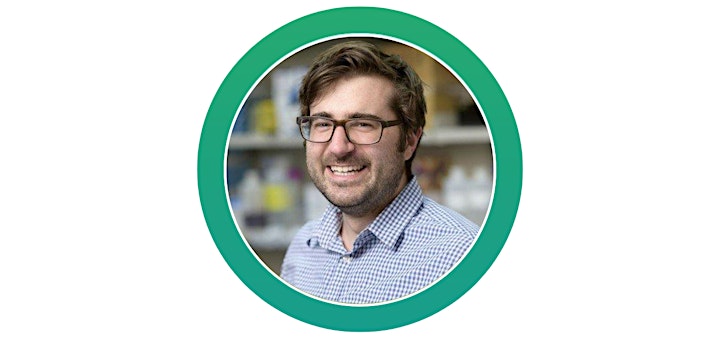 Meet the Instructor:
Dr. Devon Lundine (he/him) is a cancer biologist with expertise in DNA repair/replication. He focuses on the proteins driving these essential processes and how these proteins behave differently in the context of cancer. An understanding of protein structure and function can help scientists like Dr. Lundine develop targeted therapies to destroy cancer cells while leaving normal cells fully functioning. Devon is deeply passionate about public access to science and believes in the power of science to transform communities for good. He has been an educator and mentor in the sciences for the last 10 years, teaching and lecturing at the high school and university level while working on several research projects along the way.
Devon has a B.Sc. in Microbiology and Cell Science from the University of Florida where he worked on projects ranging from investigating bacterial proteins that aid in the invasion of tomatoes to tracking the spread of honeybee parasites across the state of Florida, and he even worked on a blood test to trace radiation exposure in humans. From there, Devon spent time at Weill-Cornell Medical College, managing several clinical trials to improve women's cardiac health metrics before moving to research DNA replication in triple-negative breast cancer during his Ph.D. studies at the CUNY Graduate Center. Devon is currently a postdoctoral research scholar at Memorial Sloan Kettering, where he focuses on HPV genome maintenance – the causative agent for 5% of all cancers world-wide. Devon was also recently admitted into the NASA STAR program where he will train on the technical research capacity of the International Space Station and begin designing experiments to be performed in outer space.
Organizers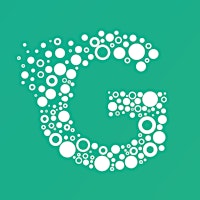 Genspace NYC
info@genspace.org
About the Organizers
Genspace is the world's first community biology lab—a place where anyone can learn and work on biotechnology.
Visited 9 times, 1 Visit today