Event Description
UX, UI or Both? Join Flatiron School as one of our Product Design instructors demonstrates decision making using both UI and UX artifacts.
We've all heard the term UX/UI thrown around in the design world more than a few times; is one better to learn than the other or should you learn both? Join one of our Product Design instructors as they make UI decisions using UX artifacts and UX decisions using UI artifacts.
What You'll Learn?
Why the best designers don't distinguish between UX and UI
Why UX and UI are like the two hemispheres of the human brain
How you are more credible, influential, and adaptable with elements of UX and UI.
Who is the workshop for?
No experience is required to attend! If you've had some experience with design in general, there is still a lot to learn from this workshop. This is a no-strings-attached opportunity for you to gain design knowledge and find out if product design is something you're passionate about. Just show up, and learn something new!
Organizers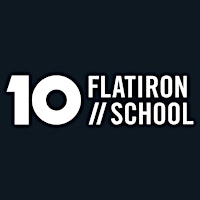 About the Organizers
Education should be the best investment you make in your future, and at Flatiron School , we're committed to helping you learn the skills you need to change yours for the better. Online and on our campuses across the country, we provide the skills, community, and outcomes-driven curriculum you need to launch a career in software engineering, data science, cybersecurity, or product design in as little as 15 weeks. You're closer than you think to a career in tech. Learn how to #ChangeThings by visiting https://flatironschool.com/ or registering for one of our upcoming events below!
Visited 8 times, 1 Visit today