Event Description
Interested in cybersecurity, but don't know where to start? Let Flatiron School introduce you to the basics of social engineering.
Cybercrime is one of the biggest threats facing companies and individuals worldwide today: according to Cybersecurity Ventures, it's on track to cost the world $10.5 trillion annually by 2025. And if you use a computer, smart device, or the Internet, you're at risk.
Whether you're curious about a career in cybersecurity or just interested in learning how to protect yourself, our Cybersecurity for Beginners series is the perfect place for cyber n00bs to get familiar with the basics.
This is a no-strings-attached opportunity for you to gain technical knowledge and find out if cybersecurity is something you're passionate about — no experience required. Just show up, and learn something new!
You'll receive the virtual event link by email before your selected session. In the event you don't receive it, join us on Zoom here. Please plan to log in promptly, and come ready with questions!
Upcoming Session
Intro to Social Engineering
Humans are widely considered to be cybersecurity's weakest link. Using social engineering, hackers can deceive and manipulate victims into divulging sensitive information via everyday human interaction — an email, a phone call, or even an in-person conversation. In this beginner-friendly event, find out how and why social engineering works, and learn the countermeasures you need to prevent this kind of cyber attack.
Organizers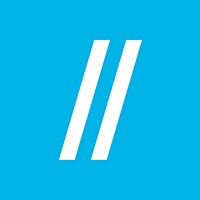 About the Organizers
Education should be the best investment you make in your future, and at Flatiron School, we're committed to helping you learn the skills you need to change yours for the better. Online and on our campuses across the country, we provide the skills, community, and outcomes-driven curriculum you need to launch a career in software engineering, data science, cybersecurity, or product design in as little as 15 weeks.You're closer than you think to a career in tech. Learn how to #ChangeThings by visiting https://flatironschool.com/ or registering for one of our upcoming events below!
Visited 16 times, 1 Visit today