Event Description
Learn why a longer password may not always be a more secure password and how a long text file containing 8.4 billion passwords leaked.
With databases being offered for sale every day that often contain millions of usernames and passwords from various sources, credentials are being sold and repackaged, giving access to all of that data to potential hackers. Join Flatiron School as one of our lead Cybersecurity instructors demonstrates the basics of brute forcing and the math behind it.
What You'll Learn
In this fast-paced interactive session, you will:
Question your own passwords and their security
See how quantum computers break everything we know in technology
Appreciate math, even if you still are not a math fan. (We may convince you!)
Learn numbers bigger than a Googol
Who is the workshop for?
No experience is required to attend! If you've had some experience with cybersecurity in general, there is still a lot to learn from this workshop. This is a no-strings-attached opportunity for you to gain knowledge and find out if cybersecurity is something you're passionate about. Just show up, and learn something new!
Organizers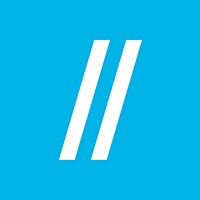 About the Organizers
Education should be the best investment you make in your future, and at Flatiron School, we're committed to helping you learn the skills you need to change yours for the better. Online and on our campuses across the country, we provide the skills, community, and outcomes-driven curriculum you need to launch a career in software engineering, data science, cybersecurity, or product design in as little as 15 weeks.You're closer than you think to a career in tech. Learn how to #ChangeThings by visiting https://flatironschool.com/ or registering for one of our upcoming events below!
Visited 7 times, 1 Visit today