Event Description
We'll discuss product development and innovation in the female healthcare sector.
We'll discuss a number of things including:
1. New product development in the female healthcare space
2. Innovation at large and small healthcare companies
3. Current state of funding and support for healthtech startups and female founders
4. The road to inventing and launching a new product for women
5. Answers to your questions
Rachel is a champion for women's health and a pioneer in the space, where she has passionately focused on driving the conversation on the business of women's sexual and reproductive health. Rachel works on women's businesses "from the tops of their heads to the tips of their toes." As head of SPARK Solutions for Growth, a strategic and marketing consultancy, she has built an international client list that includes J&J, Allergan, Pfizer, Merck, Bayer and Church & Dwight, as well as venture-backed start-ups.
While leading Semprae Laboratories, Rachel and her team built a company that developed and marketed sexual health and wellness products for women – creating a new category and transforming women's health. Semprae attracted significant media attention and industry interest and was sold to Innovus Pharmaceuticals in 2013.
As a business builder and Vagipreneur®, she brings deep knowledge of menstruation, fertility, sexual disease prevention, birth control, pregnancy, menopause and incontinence to help brands and businesses grow. She has a best-selling book: Orgasmic Leadership: Profiting from the Coming Surge in Women's Health and Wellness.
______
Dan is the CEO of Deliberate Innovation, a corporate innovation advisory and facilitation firm that works with highly regulated companies across the Fortune 500. Dan is also Co-Founder of Afterclean Inc., a women's health, medical device start-up business that was founded in 2019 along with Dr. Michael Ingber.
Dan is also the former Head of Pfizer's World Wide Innovation group where he architected and led the Dare to Try program, one of the Fortune 100's leading corporate innovation programs.
Dan is a keynote speaker and author in the field of corporate innovation and a contributing writer for several journals. He is a trained moderator, creative problem solving (CPS) facilitator, Design Thinking (DT) coach and a Certified Public Accountant (CPA). And when he is not working, Dan is a wrestling and soccer coach.
Organizers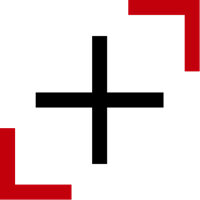 Innovation+ | James Barrood
About the Organizers
THE STATE UNIVERSITY OF NEW JERSEY
Visited 12 times, 1 Visit today