Event Description
Get a thorough understanding of the different types of risks, how to eliminate uncertainty.
Join NetCom Learning trainer along with Managed Learning Services leader NetCom Learning for a complimentary interactive webinar on Implementing Effective Risk Response Strategies on Your Projects
If you think just identifying potential risks associated with a project is enough for its successful execution, you may end up with a huge setback. The right approach would be to have a proper risk response strategy and a plan to implement risk responses.
Interested in knowing more? .
Join our upcoming FREE webinar on Project Risk Response Strategies and get a thorough understanding of the different types of risks, how to eliminate uncertainty, how to transfer ownership and/or liability to a third party, how to reduce the severity of risk, how to identify risks along with opportunities, and much more. This live virtual instructor-led learning session will cover all the major tools and techniques of project risk management supported with real-time case studies.
Date: 01/18/2022
Time: 1:00 P.M. Eastern Standard Time/ 9:00 A.M. Pacific Standard Time
REGISTER HERE: https://bit.ly/3ntLtxt
Agenda
1.Different types of risk response strategies for negative and positive risks on your projects
2.Risk control techniques that have proven to be successful in the field
3.Theory combined with real-life examples to drive home the concepts
4.Action steps will be presented so that you can implement the concepts on your actual projects
5.Q&A session with Speaker
Organizers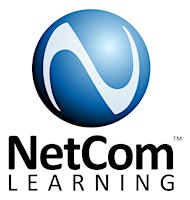 About the Organizers
We Teach Technology & Business. We Manage Learning. NetCom Learning helps build innovative learning organizations in the workplace by structuring a smarter workforce, supporting changes, and driving growth. Since 1998 we have been empowering organizations to reach optimal performance results and address challenges by managing all aspects of organizational learning. With a team of dedicated and knowledgeable learning professionals having profound subject-matter expertise, NetCom Learning has serviced over 80 percent of Fortune 1000 companies and helped over 12,000 organizations achieve their business goals. NetCom Learning provides a series of live online & classroom trainings and interactive free training webinars to get in-depth understanding of the emerging technologies. These trainings/webinars are a great opportunity to engage with our subject matter experts in order to enhance your knowledge and skillset in a classroom/virtual environment. Our wide range of trainings and webinars include technologies like Microsoft, Cisco, Adobe, AutoCAD, CompTIA and many more.
Visited 14 times, 1 Visit today