Event Description
We stress the importance of diversity, equity and inclusion, transparency, and other important factors in creating a welcoming workplace.
But if you're not, say, a key stakeholder, how can you actually get your company to incorporate these elements?
According to Tosca DiMatteo, you don't have to be in the C-suite to impact company culture — you just have to figure out the roadmap to reach the key influencers in your organization. In this workshop, Tosca will provide strategy, interpersonal work and tactical tips to influence change no matter what position you hold in your organization. You'll walk away inspired and armed with a new way of thinking, one that will help you build a supportive workplace in a sustainable, thoughtful, healthy and heart-centered way.
About Our Speaker:
Tosca DiMatteo is a Corporate Whisperer and Founder of TOSCA Coaching and Consulting. Her mission is to fuel a Corporate Culture Revolution by serving organizations, teams, and individuals who dare to take courageous action, in order to transform what is possible. Tosca has 20+ years of experience as a marketing executive working for blue-chip companies including Unilever, Kimberly Clark, Pernod Ricard and Univision. Tosca's superpowers are at the intersection of sound strategy, authenticity in storytelling and her human-centric approach to driving impact. She is an ICF certified coach, has an MBA from Michigan State, and has served as a guest speaker at top universities including NYU and University at Buffalo.
TOSCA Coaching and Consulting offers below-the-surface, custom, human-centric support with a mind, body, and spirit approach. TOSCA supports individuals and organizations through the verticals of corporate culture coaching, marketing consulting, transformational career coaching, and inspirational speaking engagements.
Check out Tosca's Website, Instagram, LinkedIn, Facebook, and YouTube.
Organizers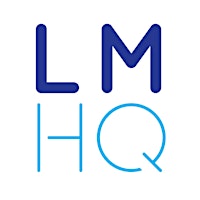 Lower Manhattan HQ (LMHQ)
About the Organizers
Events are one of the cornerstones of LMHQ, helping us build a thriving community of some of the sharpest professionals in the City. Join us at one of our programs to learn new skills and develop relationships with peers and experts alike.Events range from technical workshops to our popular monthly Women's Breakfast, to inspiring evening events with prominent speakers in a variety of industries including media, fintech, advertising, education, publishing, and technology.
Visited 21 times, 1 Visit today