Event Description
Get the experts' insights on how to use PR to help your startup grow- even in the early days. Stick around for Q&A, cocktails & networking.
On November 4th, 4-6PM, join us at Union Square Ventures for a panel discussion for early-stage entrepreneurs: "Getting Early PR for Your Startup" with Rachel Carr (DKC) Molly Graizzaro (Truehold) and Taryn Langer (Moxie Group).
Other perks? Cocktails and networking with other amazing entrepreneurs based in NYC! _____________
When it comes to breaking through the noise in a crowded market and connecting with consumers, a solid PR strategy is essential. The contemporary media landscape, with more platforms and content than ever, is certainly tough to navigate. Gaining awareness and a positive reputation for your startup is no easy feat, especially in such a flooded media and competitor space. A clear brand message and great PR tactics will help your startup stand out in the crowd. 
As an early-stage founder, you're probably struggling with how much to focus on PR. How well could good PR work for your company? Is it smart to tackle it on your own vs. hiring a PR expert? And, if the latter is absolutely necessary, how much should you spend? And when is the right time? What channels should you prioritize when creating a PR strategy? And how can you maintain consistent positive press once awareness is achieved? 
Join us on November 9th for a discussion about ways to utilize PR to gain brand recognition and create an effective story for your product. 
We will be talking launches, early press, and more… 
Defining PR and its benefits 
Tips for reaching out to journalists/gaining positive media coverage 
Best ways to craft a story
Paid vs. organic PR
Deciding on PR agencies and hiring a PR person 
Mastering compelling PR campaigns and initiatives 
Organizers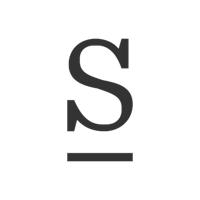 Stacklist
New York, NY
danny@stacklist.com
About the Organizers
Stacklist is a community wide movement of startup founders sharing the tools they use to grow to help other entrepreneurs make faster, better decisions about business tools. 
Visited 5 times, 1 Visit today