Event Description
This week's show features Pamela Herrmann, Customer Experience VP, Mortgage Cadence, Best Selling Author, Host "Customers for Life Podcast"
Today, businesses are starting to understand that people develop loyalty to a brand when they feel an emotional connection to them.
Hollywood does it in a predictable way that you can model so that your customers come often, buy more and tell others.
When you have blockbuster brand story, then you'll have pretty good odds of making them feel some emotional connection towards you.
Join us on Wednesday, May 26th for a lively fireside chat where Pamela will share the formula for creating emotional connections to your target audience through your brand story. Pamela will show you exactly how easy it is to design a brand story that resonates with your Ideal Customer.
Come for the Chat, Stay for the Networking!
Immediately following the 25 minute fireside chat, we will have 30 minutes of video networking breakouts with everyone who attends. Reserve your place today to network with CX professionals. Be ready to turn your camera on for the networking breakouts.
Agenda:
1:20 – Meeting room opens for networking
1:30 – Fireside chat begins with Pamela and Mark
1:45 – Q&A
1:50 – Program and recording ends
1:55 – Video Networking Round 1
2:15 – Video Networking Round 2
2:35 – End
The Fireside Chat will be recorded and sent to everyone following the program.

CX Forums Connext Live is supported by QuestionPro – Advancing Research
Sign up for a free CX trial account @ http://questionpro.com
Pamela Herrmann, Customer Experience VP, Mortgage Cadence, Best Selling Author of "The Customer Manifesto," Host "Customers for Life Podcast"
Best-selling author, host of the podcast Customers For Life, and host of the daily video series, "The Morning Would Show", a national keynote speaker and Co-Founder & Chief Storyteller for CREATE Buzz, specializing in helping brands tell their story.
Her book, The Customer Manifesto, was ranked #3 by Business.com in their list of Excellent Customer Service Books Every Business Owner Should Read.
Pamela believes in journey transformations as an operating model to prepare an organization for the future. She starts with the way customers buy and what compels them to stay and tell others. Then she brings together all parts of the value chain (business, operations, products & customers) to maximize the benefit to both the customer and the organization.
Pamela looks through a lens of the human being from the outside. What are they trying to accomplish. How do they want to be onboarded. How do they want to be serviced, and how do all the pieces fit together in the organization so that you manage (and exceed) their expectations at every step of the way.
Ways to connect with Pamela
Organizers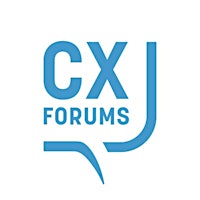 CX Forums: The Customer Experience Connection
About the Organizers
Connect, Learn, Get Inspired! CX Forums produces online and local executive summits to connect and inspire the customer experience (CX) community.Join our Linkedin Group
Visited 36 times, 1 Visit today