Event Description
Featuring Lisa Nirell: CMO Advisor EnergizeGrowth, LLC, Marketing Strategist and Author of the Mindful Marketer
Ever wonder who is in charge of the customer experience? Who creates it? Who guides it? What role does marketing play with customer experience?
There has always been tension between marketing and operations: Marketing drives customers to the company with certain expectations and operations meets or exceeds those expectations by delivering on the marketing promises.
Now with the role of CXO entering the c-suite, what can successful Chief Marketing Officers do to guide CX?
Join host Mark Michelson & special guest Lisa Nirell, CMO Advisor, Marketing Strategist and Author as we discuss the present and future role of the CMO in guiding customer experience. During this fireside chat we will cover:
Defining different roles of the CXO and CMO
How CX is viewed and managed in the C-suite
How CMO's guide customer experience
Come for the Chat, Stay for the Networking!
Immediately following the 25 minute fireside chat, we will have 30 minutes of video networking breakouts with everyone who attends. Reserve your place today to network with CX professionals from around the world. Be ready to turn your camera on for the networking breakouts. You never know who you'll meet!
Agenda: (All times Eastern US)
1:20 – Meeting room opens for networking
1:30 – Fireside chat begins with Mark and Lisa
1:45 – Q&A
1:50 – Program and recording ends
1:55 – Video Networking Round 1
2:15 – Video Networking Round 2
2:35 – End
The Fireside Chat will be recorded and sent to everyone following the program.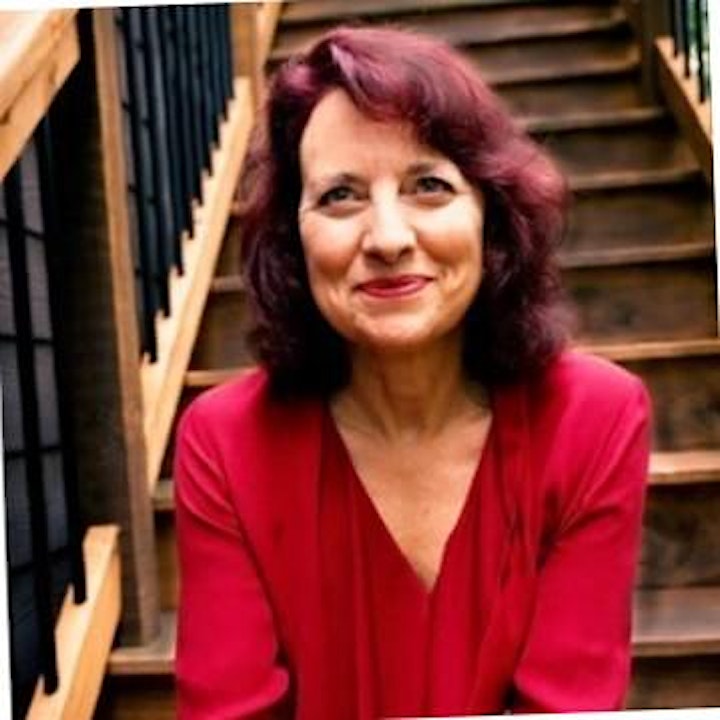 Lisa Nirell: CMO Advisor, Marketing Strategist and Author – EnergizeGrowth, LLC
Marketing may be modern. During these challenging times, it also feels mindless.
That's why Lisa is passionate about helping CEOs and marketers who are feeling overwhelmed and isolated during these challenging times. Her clients navigate more easily with ambiguity, accelerate revenues, and fuel marketing innovation. How does she do it? By applying pragmatic leadership and planning models that have taken her decades to discover and develop.
Lisa was recently selected for the Marshall Goldsmith 100 Coaches Program. This "by invitation only" community is dedicated to raising the quality of leaders across the globe.
She's also the Chief Energy Officer of EnergizeGrowth® and the founder of Marketing Leaders of DC™ and Atlanta. Innovative companies such as Adobe, LinkedIN Learning, Skillsoft, Google, AARP, USA TODAY NETWORK, and Hilton hire Lisa to gain fresh insights, formulate new strategies, and launch breakthrough marketing ideas.
Lisa is an expert contributor on Skillsoft, LinkedIn Learning, FastCompany, CMO.com, and Forbes CMO. She also authored EnergizeGrowth NOW: The Marketing Guide to a Wealthy Company and The Mindful Marketer: How to Stay Present and Profitable in a Data-Driven World.
Lisa never realized she had the innovation bug until she turned 40. (It took years of therapy and self-examination!) Her father, Edgar Lizotte, was an inventor. He held many patents for mechanical security devices.
While she will never claim to have changed the world, she's committed to helping leaders be the best version of themselves. That's what creates mindful, sustainable teams, marketing organizations, and customer relationships.
Lisa believes that boredom creates a space for creativity and self-reflection. It's not about doing more; it's about being more.
She also finds inspiration from "unplugged" moments–open water swimming, writing, meditation, yoga, and adventure travel. With a passion for all things aquatic, she is convinced that she's a mermaid trapped in an entrepreneur's body.
Connect with Lisa online:
Website: https://lisanirell.com
Linkedin: https://www.linkedin.com/in/energizegrowth/
Twitter: https://twitter.com/lisa_nirell

CX Forums Connext Live is supported by Threads Qualitative Research
Specialists in customer experience research with 20+ years experience conducting online focus groups, in-depth interviews, mobile ethnography, bulletin board discussions to support CX innovation.
For more information, contact mark@threadsqual.com
Mark Michelson, CEO/Producer, CX Forums
"I connect people in the CX community to create new opportunities. I'm curious about everything. My mission in life is to help people understand each other. This mission has paved the way on an incredible journey as an entrepreneur for 36 years in the marketing research industry."
Mark is the co-founder of the Mystery Shopping Professionals Association, and founder of the Mobile Marketing Research Association. He is the principal of Threads Marketing Research and CEO of CX Forums.
"I've been fortunate to have traveled to 70 countries where I've met many interesting and talented friends. I'm very curious about everything and passionate about learning new things. My lifelong career as a market researcher has suited me professionally and personally since starting my first company in 1984."
"Since starting CX Talks and now CX Forums, I've furthered my mission and purpose in connecting individuals and communities. With the CX Forums events online and in-person I strive to create meaningful and memorable online programs and in-person events."
Connect with Mark on Linkedin: https://www.linkedin.com/in/michelson

Organizers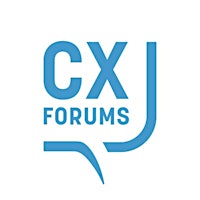 CX Forums: The Customer Experience Connection
About the Organizers
Connect, Learn, Get Inspired! CX Forums produces online and local executive summits to connect and inspire the customer experience (CX) community.Join our Linkedin Group
Visited 4 times, 1 Visit today