Event Description
Join special guest Claire Boscq-Scott, Director The Busy Queen Bee for a fireside chat about customer service and mystery shopping.
Discover how Mystery Shoppers uncover hidden secrets to improve your service delivery…
Wouldn't you like to know what is happening in your organisation when you are not there?
Be a fly on wall, and learn how you could improve your service delivery by discovering how your employees delight your customers or not!
"I have the best job in the world, yes I do get paid to shop but more so, because I help businesses deliver exceptional customer experiences, increase their employees' engagement and customer loyalty."
"Let me entertain you during this enthusiastic presentation. Discover what are the Secrets of a Mystery Shopper; with real-life customer service stories, to drive change, increase performances and have a thriving business with exponential growth by taking a customer-centric approach."
During this lively Fireside Chat, mystery shopping veterans Claire Boscq-Scott (Director The Busy Queen Bee) and Mark Michelson (co-founder of the Mystery Shopping Professionals Association) will share secrets on how mystery shopping can help you…
understand how to improve service delivery
drive change by measuring performances
increase customer loyalty and profitability
Come for the Chats, Stay for the Networking!
Immediately following the 20 minute fireside chat, we will have two 20-minute rounds of video networking breakouts with everyone who attends. Reserve your place today to network with CX professionals. Be ready to turn your camera on for the networking breakouts.
Agenda:
1:20 – Meeting room opens for networking via chat
1:30 – Fireside chat begins with Claire and Mark
1:45 – Q&A
1:48 – Program and recording ends
1:50 – Video Networking Round 1
2:10 – Video Networking Round 2
2:30 – End
The fireside chat will be recorded and sent to everyone following the program.

CX Forums Connext Live is supported by QuestionPro – Advancing Research
Sign up for a free CX trial account @ http://questionpro.com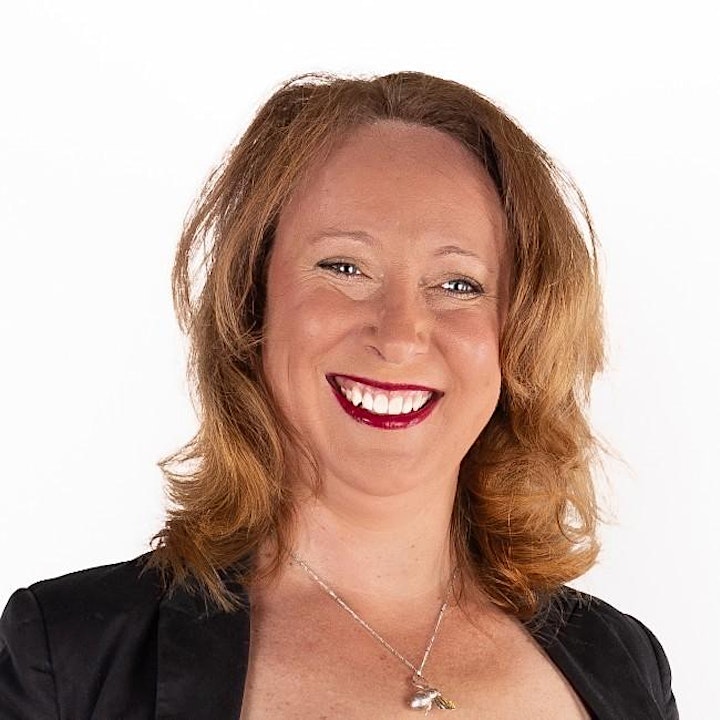 Claire Boscq-Scott, Director, The Busy Queen Bee
Mystery shopping and Customer Service specialist, Claire lives to inspire global businesses to thrive by delivering exceptional customer experiences in measuring and improving employees' performances.
No 5 Top 30 Global Customer Service Guru UK Top 10 CX Influencer and CX Thought Leader 2020, with three decades of expertise in Mystery shopping and Customer Service, Claire, AKA The Busy Queen Bee, is an authority the Customer Experience Industry. She brings a more holistic and comprehensive approach to Employee and Customer eXperience.
She is a Keynote Speaker, Consultant & trainer specialising in retail & hospitality. Author of 3 books; Thrive with the Hive, Thriving by Caring, No 1 Amazon Best Seller & Hot New Release in customer service; The Secret Diary of a Mystery Shopper

Her online L&D platform BQB CX Institute offers a wide range of online and onsite training and has developed her Caring Service Culture Leadership Programme a game-changer for any organisations who want to become truly customer centric.
Connect with Claire on LinkedIn: https://www.linkedin.com/in/claireboscqscott/
Follow Claire on Twitter: https://twitter.com/cbsbusyqueenbee
Visit The Busy Queen Bee: https://busyqueenbee.com/
Mark Michelson, CEO/Producer, CX Forums
"I connect people in the CX community to create new opportunities. I'm curious about everything. My mission in life is to help people understand each other. This mission has paved the way on an incredible journey as an entrepreneur for 36 years in the marketing research industry."
Mark is the co-founder of the Mystery Shopping Professionals Association, and founder of the Mobile Marketing Research Association. He is the principal of Threads Marketing Research and CEO of CX Forums.
"I've been fortunate to have traveled to 70 countries where I've met many interesting and talented friends. I'm very curious about everything and passionate about learning new things. Fortunately, my lifelong career as a market researcher has suited me professionally and personally since starting my first company in 1984."
"Since starting CX Talks and now CX Forums, I've furthered my mission and purpose in connecting individuals and communities. With the CX Forums events online and in-person I strive to create meaningful and memorable online programs and in-person events."
Connect with Mark on Linkedin: https://www.linkedin.com/in/michelson
Join the CX Forums group on LinkedIn: https://www.linkedin.com/groups/12058768
Follow CX Forums on Twitter: https://twitter.com/CxForums
By registering for this event, you agree that we may process your personal data in accordance with our privacy policy.
Organizers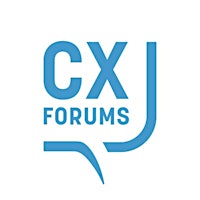 CX Forums: The Customer Experience Connection
About the Organizers
Connect, Learn, Get Inspired! CX Forums produces online and local executive summits to connect and inspire the customer experience (CX) community.Join our Linkedin Group
Visited 95 times, 1 Visit today