Event Description
We're kicking off recruiting for the Homeland Security Startup Studio 2023 cohort!
Join us for the Homeland Security Startup Studio 2023 (HSSS23) Virtual Launch Event on December 1st!
Are you hoping to start your own business? Or maybe you're a researcher at a lab with a technology that has commercial potential? Then be sure to join us for our virtual HSSS23 launch event on December 1st.
The Department of Homeland Security (DHS) Science and Technology Directorate (S&T) is partnered with FedTech to power HSSS23. The Homeland Security Startup Studio pairs entrepreneurs (and aspiring ones) with a technology developed in a federal or university lab to explore the technology's commercial potential.
This virtual event is an opportunity to learn more about our upcoming cohort and how you can be a part of HSSS23. Our event will feature a keynote along with alumni from the previous HSSS cohorts. You can also participate in a live Q&A with DHS and FedTech to learn more about the program.
You can learn more about the Homeland Security Startup Studio and apply for the HSSS23 program here.
Organizers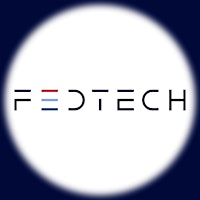 About the Organizers
FedTech moves cutting-edge technology from the bench to the marketplace as fast as possible. We run multiple accelerator programs for both entrepreneurs and research/tech transfer staff from over 60 premier R&D labs across DoD, DOE, NASA, FFRDCs, universities, and corporate partners. Visit us at www.fedtech.io or contact us at hello@fedtech.io.
Visited 7 times, 1 Visit today