Event Description
Healthcare Informatics and Technology: Applications and Implications
Join HITLAB on Thursday, July 29th for the Seventh HITLAB Symposium of 2021, taking place from 11:00am to 2:00pm EST. HITLAB presents an orchestra of digital health experts presenting in rapid succession, sharing the most recent developments in the advancement of digital health solutions.
In addition to panel discussions and keynotes from leading digital health experts, attendees can expect major announcements from digital health founders and venture funds which will affect the development of digital health solutions for years to come.
This three-hour digital health conference and expo will arm you with the insights necessary to prepare your healthcare and life science organization for 2021 and beyond.
Join Columbia Business School, Merck Global Health Innovation Fund, Curio, Eperture, RememberStuff, Medocity, HealthX, LiveCare, Medidata, NY Presbyterian, AstraZeneca, Ellipsis Health and hundreds others for this massive digital health symposium.
RSVP Here.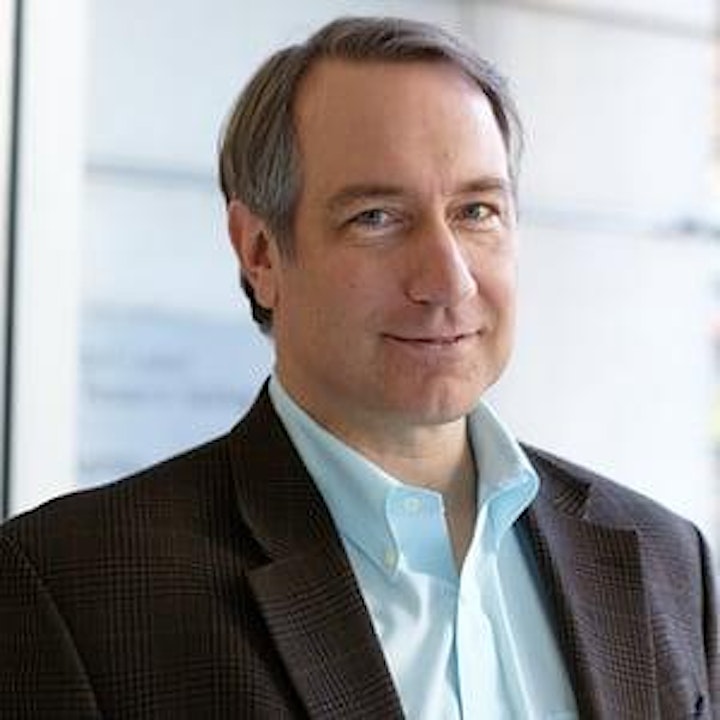 Stan Kachnowski, MPH PHD
Chair
HITLAB
Professor Stan Kachnowski, PhD MPA CSEP, an Oxford trained researcher, has taught over 5,000 students from Columbia University, IIT-Delhi, and Quinnipiac College. His teaching and research over the past 25 years includes educating graduate level and executive students on 4 continents and conducting extensive studies on the efficacy and diffusion of digital health, including electronic data capture, ePRO, wearables, and predictive algorithms.
Professor Kachnowski has authored over 200 peer-reviewed papers and presentations for national and international journals and societies in digital health development, management, and diffusion. He was selected as a Fellow to CHIME in 1998. In 2003 he received a letter of commendation for teaching excellence from the Dean of the School of Public Health at Columbia University. Professor Kachnowski was named a Fellow to England's Royal Society of Medicine for his research demonstrating the outcomes effectiveness of using the Palm Pilot in managing haemophilia patients in 2005. Professor Kachnowski has received grant funding from a wide ranging groups of sponsors, including over a dozen nations, AARP, WHO, USAID, Gates and Dell Foundations, and most of the top 20 global life science companies. Over the past 25 years he has also served as interim CTO for life science organizations, including Eyetech and Oncology.com. He currently serves on the Board of Directors for Oursmedicina, The Hudson Center for Health Equity, and Aptus Health.
Professor Kachnowski holds Bachelors and Master's Degrees from the University of Vermont, and a Doctorate from the University of Oxford.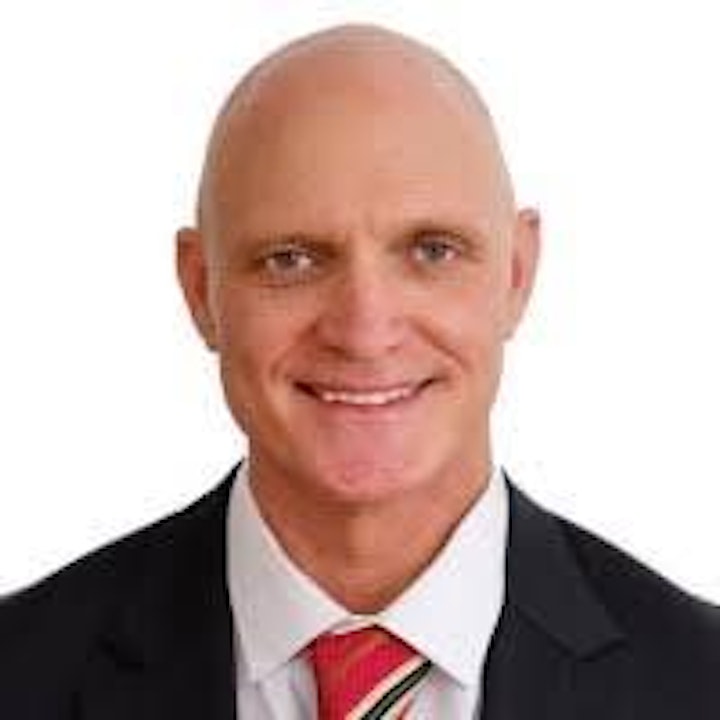 Paul Sonnier
Senior Fellow
HITLAB
Paul Sonnier is an author, speaker, technologist, and social entrepreneur, who has spent over a decade educating global stakeholders on digital health and helping to catalyze its positive impact on society. In his book 'The Fourth Wave: Digital Health', Paul details how the convergence of the digital and genomic revolutions with health, healthcare, living, and society is driving a new, fourth great era of human progress. Paul speaks frequently at conferences and corporate events, moderates a recurring panel entitled "The Fourth Wave with Paul Sonnier" in HITLAB's monthly symposia series, publishes a popular newsletter, and is founder of the 80,000+ member Digital Health group on LinkedIn, which he founded in 2009.Paul is a guest lecturer at Columbia Business School's Executive Education Program in Digital Health Strategy, has previously served as a member of the World Economic Forum (WEF) Global Agenda Council on Digital Health, and was a judge in the Nokia Sensing XPRIZE Challenge.
In a career spanning more than two decades in high technology industries, Paul's roles include serving on the Strategic Advisory Board for Pathway Genomics Corporation and working as Vice President of Partner Development for the Wireless-Life Sciences Alliance. He also has extensive experience in large scale systems integration (Boeing Commercial Airplanes), program management of R&D for wireless, implantable medical devices (Calypso Medical Technologies, acquired by Varian Medical Systems), and oversight of consumer cellular/mobile phone development programs (Motorola).
At PA Consulting, Paul focuses on partnering with clients to strategically leverage technology and new business models, enabling them to lead in this new, fourth era of technology-driven human progress.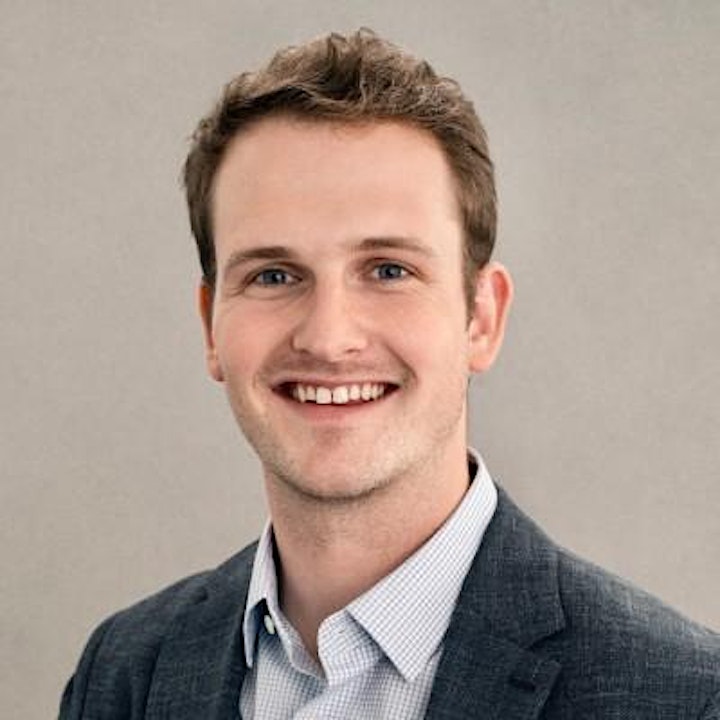 Nathan Sundheimer
Corporate Innovation, Health
Plug and Play
An ambitious leader and innovator. Passionate about healthcare, biotechnology, and global health, striving to make influential and innovative contributions towards the future of digital health, medicine, biotechnology, drug development and clinical care.
I relish the challenge of working with a variety of ambiguous and concrete variables to ultimately formulate inventive, avant-garde solutions to provide optimal outcomes. I strive to consistently bring the best out of my teammates all while continuing to develop my own multifaceted skill set. Lastly, I am extremely goal-driven, detail-oriented, perseverant, and organized.
Outside of academia, I have a passion for sports, military history, and traveling. You will often find me analyzing the box scores from last night's games, watching the newest war documentaries, or scouring the internet learning about the various people, countries, and cultures around the world. I encourage you to please reach out if you have any further questions regarding my background, current pursuits, or future interests, and I look forward to connecting and conversing with you!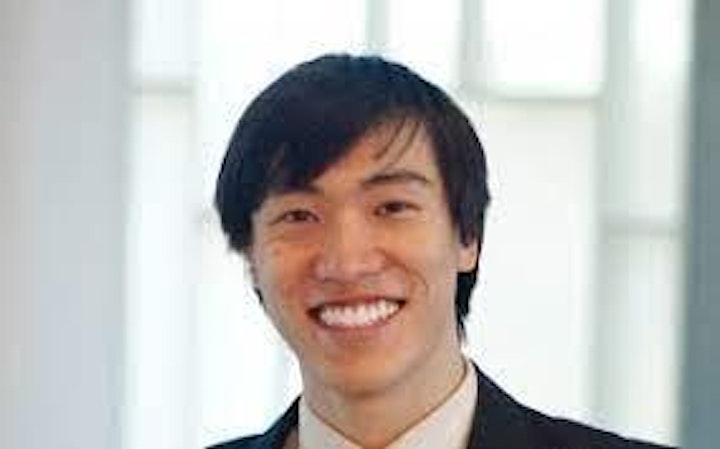 Victor Wang
CEO
Care.Coach
Victor is CEO of care.coach and led/leads several large awards from Congress (via Department of Defense) and NIH (SBIR Fast-Track):
* W81XWH-18-1-0634: "Digital Avatars for Psychosocial and Integrative Health Support of Veterans with Spinal Cord Injury and Disorders"
* R44NR017842: "A Protocol-Driven, Digital Conversational Agent at the Hospital Bedside to Support Nurse Teams and to Mitigate Delirium and Falls Risk"
* R44CA236253: "A Bedside Relational Agent to Improve Hematopoietic Cell Transplantation Outcomes in Cancer Patients"
* R44AG062014: "A Specialized Automatic Speech Recognition and Conversational Platform to Enable Socially Assistive Robots for Persons with Mild-to-Moderate Alzheimer's Disease and Related Dementia"
Victor got started tinkering with tech at age six, programming role-playing games for MS-DOS. He worked in telemarketing, environmental research, aerospace manufacturing, particle physics, oil sands, medical robotics, and the military, graduating as Wesbrook Scholar from UBC. In completing his Master's degree at MIT, he worked on NASA-sponsored human-machine interaction research and a clinical study at Brigham & Women's Hospital. His aging grandmother inspired him to start care.coach, a company that supports patients and care teams through a unique fusion of human & software intelligence. The company has been named one of the Top 5 IT Innovations of 2019 by the HealthLeaders IT Spending Guide, Best Healthcare Startups to Watch in 2020 by Healthcare Weekly, Top 10 Aging in Place Innovations by GuideWell in 2020, Health IT winner of MedCity INVEST 2021, and AARP-HITLab Social Connections Challenge Champion 2021 ("AARP Innovation Award").
SELECTED SPEAKING ENGAGEMENTS
* HIMSS NorCal: "Money, Motivation, and Mayhem: Has the Investment in Innovation Changed Healthcare?"
* American Delirium Society: "Development of Digital Avatars"
* American Telemedicine Association: "Addressing the Supply and Demand Mismatch"
* d.health Summit: "Tech Innovations to Address Social Isolation & Loneliness"
* National Falls Prevention Conference: "Tech for Falls Prevention"
* National PACE Association: "Care Site Alternatives: Telehealth and Technology for PACE Care"
* Stanford MedicineX: "Avatar-Based Acute and Post-Discharge Care: Results from Pilot Health Tech NYC and Sanford Chamberlain Medical Center"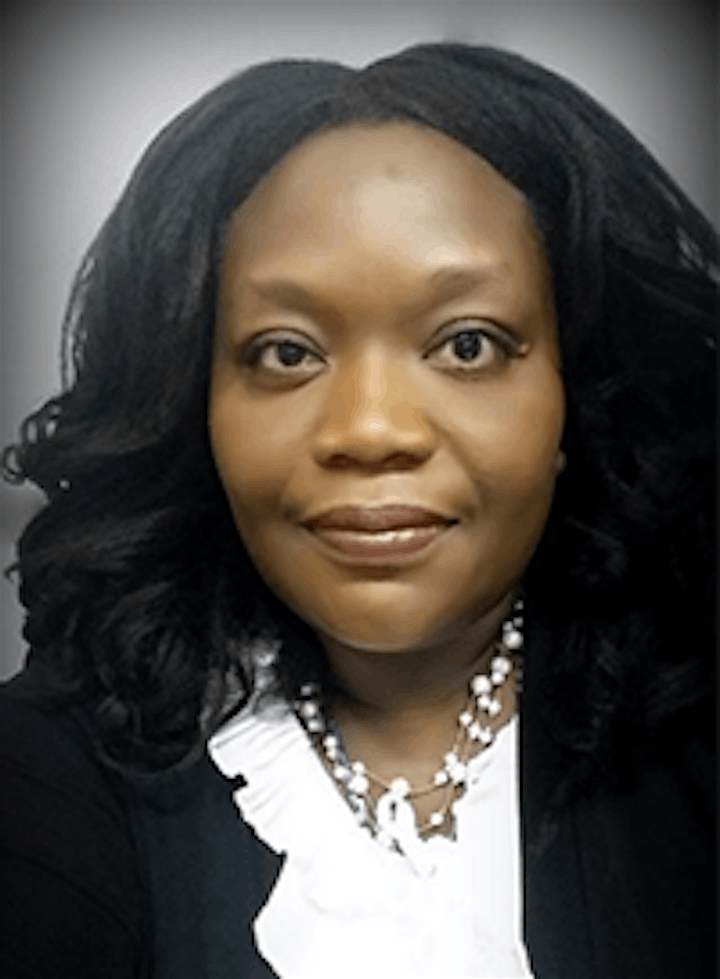 Michelle Odlum
Informatics Professor, School of Nursing
Columbia Business School
Dr. Michelle L. Odlum, is an Assistant Professor and Disparities Researcher at Columbia University in the School of Nursing and a member of The OpEd Project at Columbia University. She has more than ten years of experience working on a variety of public health research, evaluation, and health promotion activities in vulnerable NYC populations. Her research has covered environmental health, Health Information Technology, HIV/AIDS, immunizations and Ebola.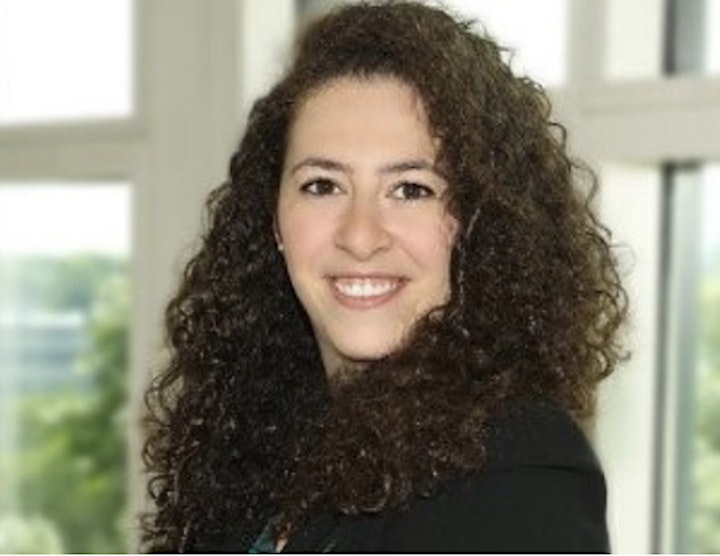 Victoria Gamerman
VP Health Data Science
Boerhinger Ingelheim
As Head of the US HIA team, Victoria leads a team of experts in cross-functional collaborations on various initiatives within the competitive environment to optimize BI's ability to meet current and emerging needs for real world evidence and to engage medical customers through an integrated environment delivering scientific/medical content and information to help meet patients' needs. Prior to leading the US HIA team, Victoria worked as both a project and trial statistician providing expert advice in designing and analyzing data from various sources using appropriate analytic and statistical techniques. She earned her PhD in Biostatistics and Master's in Biostatistics from the University of Pennsylvania's Perelman School of Medicine to study Biostatistics and a Master's and Bachelor's in Mathematics from Boston University.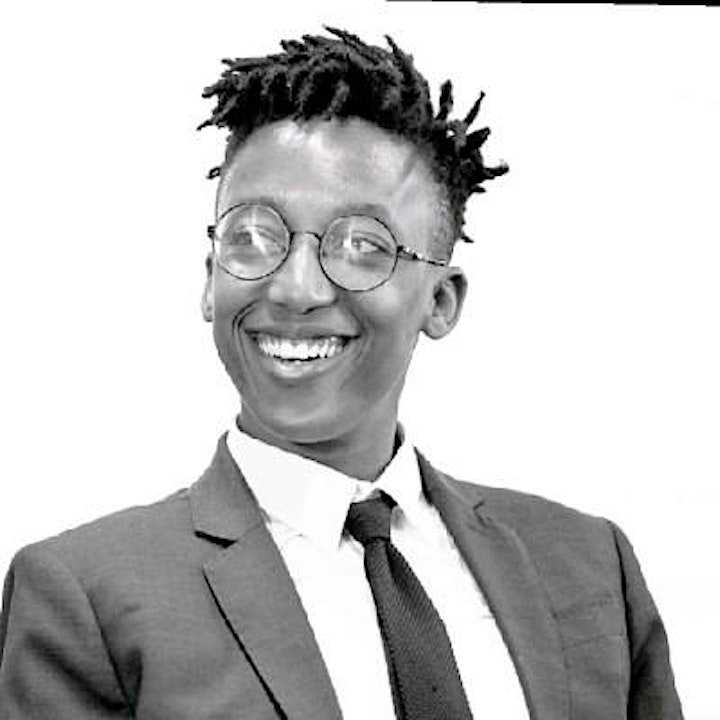 Blair Hirst
Co-Founder
Digital Health Review
Blair Hirst, a biomedical engineer by trade, the founder of Digital Health Review, a platform for people to educate themselves about what's going on in the world of healthcare including products, services, and more. He's also the Senior Engagement Manager at Acorn AI Labs, a company focused on medical data solutions. Trained in engineering and innovation management. 10 years' experience in building innovative products, systems and programs in the digital health sector. My output is cross-functional and involves technical, business and executive collaboration that drives value and outcomes.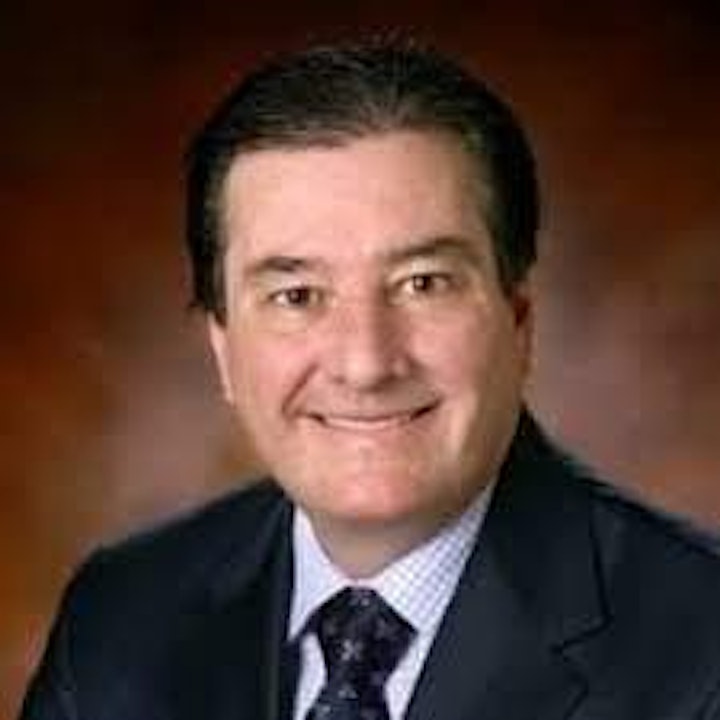 Bill Taranto
President & General Partner
Merck GHI Fund
Bill Taranto is the Founder and President of the GHI Fund and responsible for all areas of investing. Bill has more than 30 years of health care experience including over 20 years of healthcare investing. In addition to his experience in venture investing, Bill has more than a decade of management operations experience. Today Mr. Taranto is a member of the Merck Innovative Ventures Board, a group that manages the identification and funding of portfolio businesses; and is also Chairman of the GHI Fund LLC Management Board. Prior to joining Merck, Mr. Taranto spent 18 years at Johnson & Johnson in various venture capital, marketing, sales and business development roles. Before J&J, Mr. Taranto spent eight years in investment banking. Mr. Taranto has a Bachelor of Business Administration from St. Bonaventure University.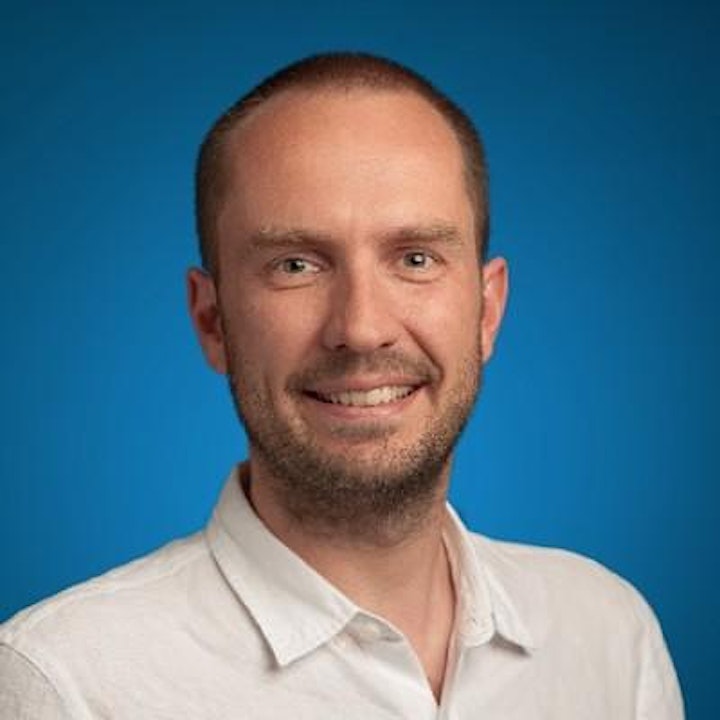 Olivier Rabenschlag
Head of Creative
Google
Olivier heads up The Exploratory at Google, a brand innovation team working at the intersection of business innovation, technology and marketing. His team offers bespoke access to groundbreaking tech and long-term business transformation solutions through Google/Alphabet's platforms and services. Prior to Google Olivier spent his career in the advertising world where he worked for creative agencies such at Crispin Porter & Bogusky, Ogilvy, Dare and TBWAChiatDay in Los Angeles. Olivier has been featured in numerous publications such as Paul Springer's "Pioneers of Digital" and "Ads to Icons: How Advertising Succeeds in a Multimedia Age".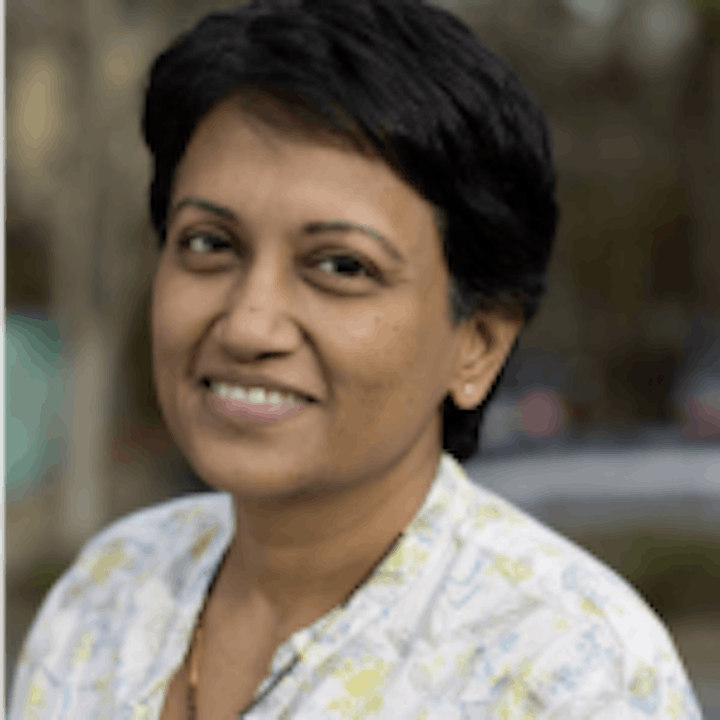 Dr. Madhuri Hedge
SVP and Chief Scientific Officer, Global Lab Services
PerkinElmer
Dr. Hegde is a medical geneticist, a board certified diplomat in clinical molecular genetics by the American Board of Medical Genetics, and an ACMG Fellow. Previously, she was the Executive Director of Emory Genetics Laboratory. She received a B.Sc. and M.Sc. from the University of Bombay and a Ph.D. from the University of Auckland. She completed post-doctoral studies at Baylor College of Medicine.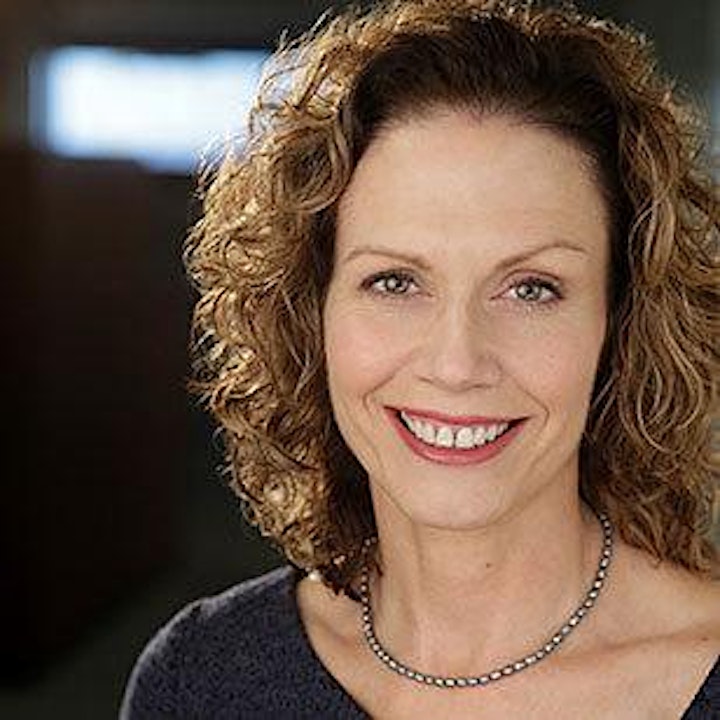 Karla Childers, MSJ
Senior Director, Strategic Projects, Office of the Chief Medical Officer
Johnson & Johnson
Karla Childers, MSJ, is the senior director of strategic projects in the Office of the Chief Medical Officer at Johnson & Johnson (J&J), and she has been with J&J since in 2013. In this role, her primary responsibility has been coordinating the J&J Clinical Trial Data Transparency Initiative, including the management of the Yale Open Data Access (YODA) Project collaboration, and she is active in advocacy supporting implementation of data sharing, including consultations with health authorities and various stakeholders. Ms. Childers is also responsible for the management of the J&J Bioethics Committee, which serves as an advisory forum for bioethical questions within J&J, and related activities (education, consultation, policy work). Before joining J&J, she was an associate director in Global Project Management (GPM) at Merck Research Laboratories (MRL) where she managed cross-functional drug development teams. Prior to joining GPM, Ms. Childers was a chemist in MRL's Process Chemistry Group. She spent two years supporting outsourcing efforts in Process Chemistry and managed projects and partner relationships with contract research organizations in China, India, Europe, and North America. Ms. Childers received her BA in chemistry from Indiana University-Purdue University and a MS in jurisprudence with a concentration in health law from Seton Hall Law School.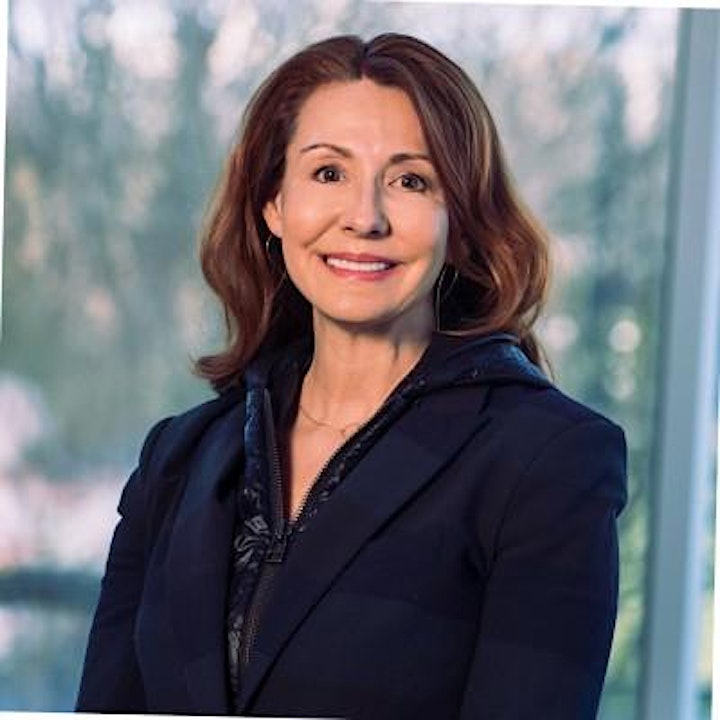 Natalie Principe
Head, Digital Health Innovation
Organon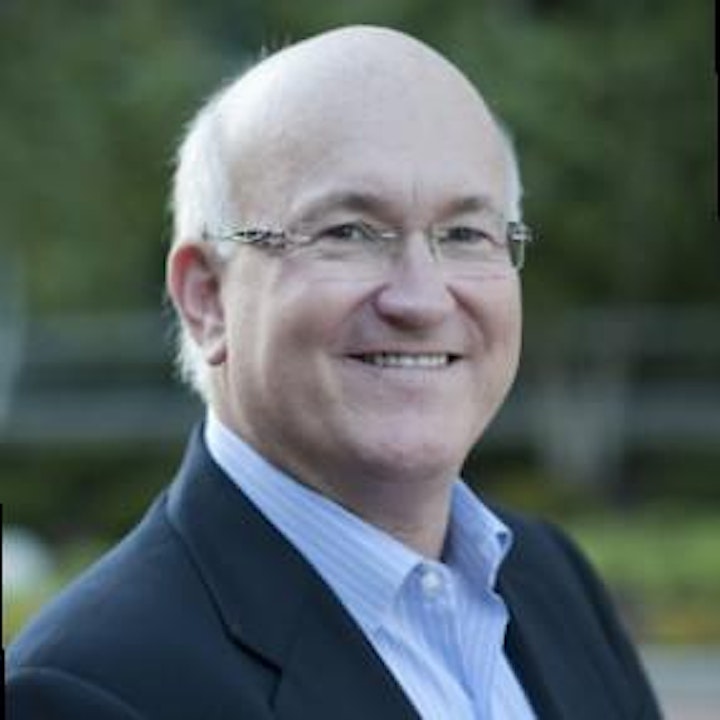 Don Jones
IMPACT Co-Founder
Digital Medicine Society (DiMe)
Donald Jones is a globally recognized leader in digital medicine, digital therapies, technology enabled health services and virtual-first healthcare delivery. He is a sought out as a speaker, and advisor and board member. He works across a full spectrum of healthcare, pharmaceutical, medical device, wearable, smart apparel, material science and healthcare companies. He is an Operating Partner with Takeda Digital Ventures. As Chair of the Cardiff Ocean Group, he is an independent director on the boards of VC and PE backed companies with investors including Searchlight Capital, L'Catterton Partners, Flex, and Takeda. His Fortune 1000 Advisory roles have included Flex, TEVA, JSR, Sanofi, Otsuka, Takeda, Astra Zeneca, Genentech, Cepheid and MAS Holdings. Don has advised the Boards and executive suites of many of the largest pharmaceutical companies. He advised the Verily/Sanofi joint venture, Onduo and advises Huami/PAI (Now ZEPP Health), the world's largest wearables company. He is a Senior Advisor with both McKinsey & Company and the GLG Institute. Jones serves as Chief Digital Officer of the Scripps Research Translational Institute (SRTI), collaborating with the renowned Eric Topol, MD. He co-founded Scripps Digital Medicine, the world's first digital health clinical trial center and the non-profit West Health Institute, raising over $130 million. In 2021, Don founded IMPACT, the Virtual First Medical Practice Collaboration, in partnership with DiMe (Digital Medicine Society) and the ATA (American Telemedicine Association).
Beginning in 2002, Don led Qualcomm Wireless Health Global Strategy and founded its healthcare subsidiary. In 2005 he founded the Wireless Life Sciences Alliance, merging it with HIMSS in 2016. Earlier in his career, Don was COO of MedTrans (re-named AMR), which grew from $4.5 million into the largest emergency services provider in the world (now Global Medical Response), with over 38,000 EMS personnel. He was Founder and Chair of EMME, Mexico's largest consumer membership healthcare provider and largest private practice, with over 450 physicians. As advisor to the Board of AMR, he helped build the largest medical group in the US, under the EmCare brand (now EnVision), with over 25,000 physicians. In 2014, EvoNexus recognized Donald Jones as Digital Health Innovator of the Year. Don conceived the $10 million Qualcomm Tricorder XPRIZE, a global competition for a consumer device which successfully makes medical diagnoses. The XPRIZE was awarded in Hollywood in April 2017.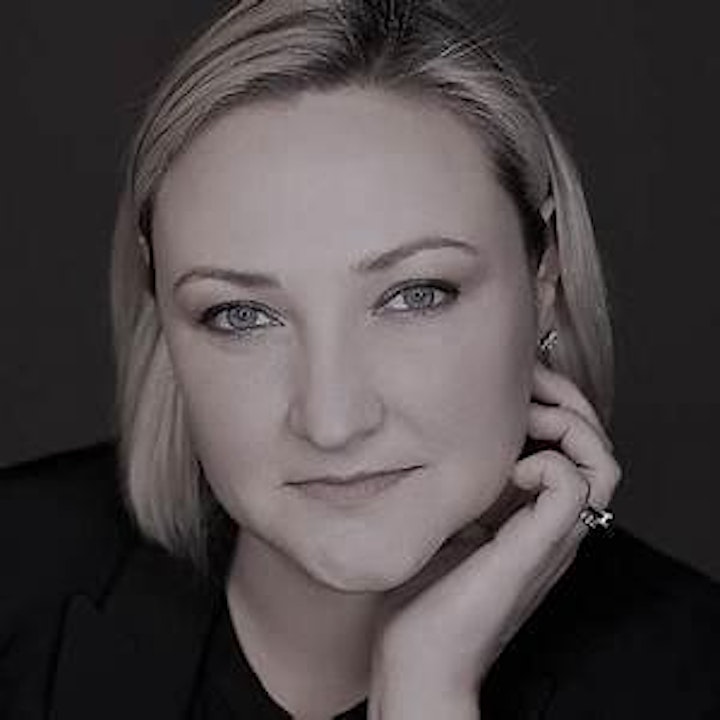 Priscilla Beal
Head of Global Partnerships
Bayer Pharmaceuticals
Dynamic, action-oriented futurist, passionate about connecting people who can advance or improve the human condition through Partnerships. My strengths have been and continue to be honed in diverse, collaborative environments in which I and others can reciprocally grow. Exceptional talents in Innovation, strategic thinking, and collaboration. Staunch advocate for and practitioner of Diversity & Inclusion and people development. Passionate. Engaged. Life-long student.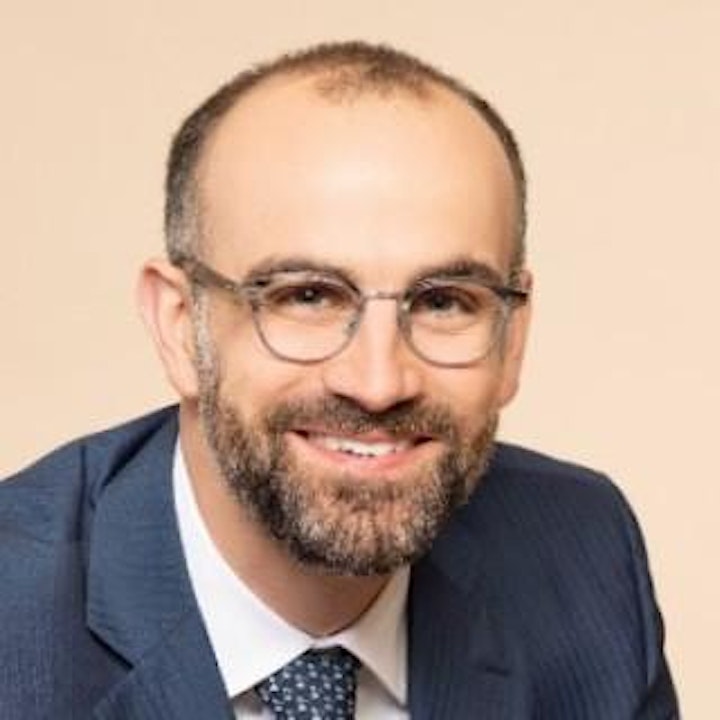 Dr. Daniel Barron
Medical Director of the Interventional Pain Psychiatry Program
Brigham and Women's Hospital
Daniel Barron completed his medical training and Psychiatry residency at Yale University's Neuroscience Research Training Program. He holds a PhD in Human Brain Imaging from the University of Texas and is a regular contributor at Scientific American. He is the author of Reading Our Minds: The Rise of Big-Data Psychiatry, and host of Science et al., a podcast produced by the Yale School of Medicine. He is currently a fellow in Pain Medicine at the University of Washington and lives in Seattle with his wife and son.
After his fellowship, will become Medical Director of the Interventional Pain Psychiatry Program at Brigham and Women's Hospital and faculty at Harvard Medical School. In this role, he will continue to research the tools described in this book for chronic pain and psychiatric conditions.
In his spare time, he enjoys playing with small plastic trucks and reading Dr. Seuss books. He also enjoys sailing poorly, tinkering and building things. He hopes to again enjoy eating out and live music with friends very soon.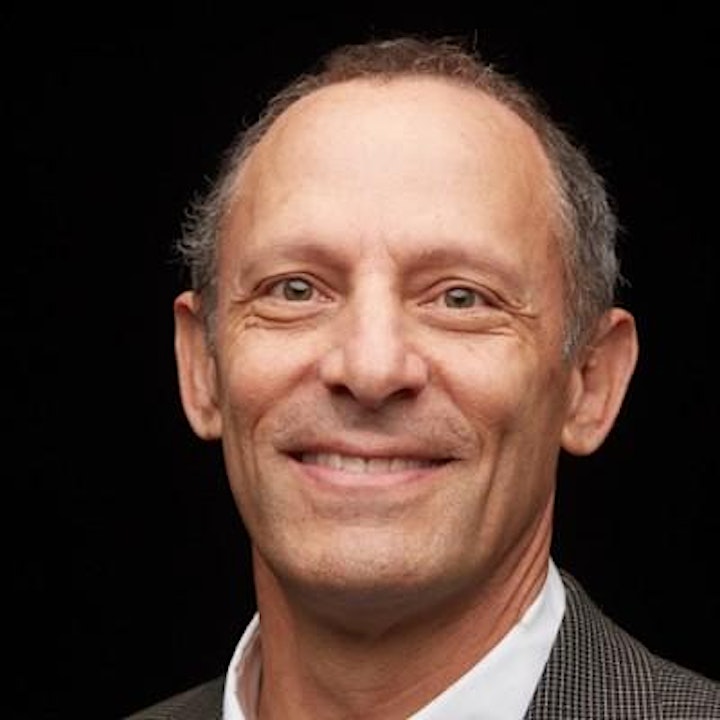 Dr. Mike Aratow
Co-Founder and Chief Medical Officer
Ellipsis Health
Michael Aratow, MD is Co- Founder and Chief Medical Officer of Ellipsis Health. Ellipsis Health is a San Francisco-based start-up that has pioneered artificial intelligence-powered, speech-based vital signs to quantify and manage depression and anxiety symptoms at scale. Ellipsis Health's speech-based vital sign solution helps healthcare providers better screen and monitor for these symptoms. Dr. Aratow has been a practicing Emergency Department Physician for over 28 years and Chief Medical Information Officer at a public hospital and clinic system for over 15 years. He has implemented multiple EHRs and led innovation at the hospital/clinics bringing such technologies as Virtual Reality to clinical care. He has published research in human physiology and emergency medicine operations. He has also been involved in standard development display of 3D content on the web.
VIP Benefits Include:
Exclusive VIP Networking Opportunity
Priority Access to Event Recordings
Transcription of the Proceedings
*Media Disclosure
HITLAB reserves the right to use any photograph/video taken at any event sponsored by HITLAB, without the expressed written permission of those included within the photograph/video. HITLAB may use the photograph/video in publications or other media material produced, used or contracted by HITLAB including but not limited to: brochures, invitations, bookas, newspapers, magazines, television, websites, etc. You are agreeing the media policy upon entering the event; further details are available at the event or at hitlab.org/media-disclosure.
Organizers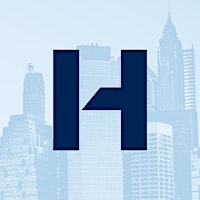 About the Organizers
At HITLAB, we believe technology and health can work together to improve the quality of health delivery and healthcare worldwide.
Visited 21 times, 1 Visit today