Event Description
Tired of having all the design skills but not able to pay the bills? Wish your one-man band had some backup singers? This is for you!
This year, we're holding our first annual design business conference live, online.
JOIN US ON THURSDAY, OCTOBER 14th!
This is the conference for designers looking to become entrepreneurs, and for design entrepreneurs looking to become better businesspeople. You studied design at the university level, you understand design principles, and you've learned all the design tools the world of tech has to offer. Now, you're ready to find financial success!
Organizers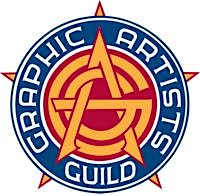 About the Organizers
The Graphic Artists Guild's purpose is to promote and protect the social, economic and professional interests of its members. We are committed to welcoming, serving and improving conditions for graphic artists at all skill levels while raising standards for the entire industry. The Graphic Artists Guild's primary purpose is to help our members compete effectively in an ever-changing field. We enable graphic artists and other design professionals to build and maintain successful careers by providing skills and support—from advice on the daily tasks of running a creative business to going to bat for our creative community with business and government leaders. Guild members are creative professionals and those studying to become creative professionals. That means YOU… Graphic Designers Interactive Designers Illustrators Animators Web designers, programmers & developers When you join the Guild, you have resources, a sense of community and someone on your side advocating for your professional rights. Advocacy: for your rights and working conditions Resources: Graphic Artists Guild's Handbook: Pricing & Ethical Guidelines, news articles, webinars,, and other educational and business resources Community: Virtual and in-person social and educational events
Visited 12 times, 1 Visit today