Event Description
Girl Up's STEM for Social Good Tour is coming to you, virtually! This FREE, virtual, two-hour event is for young leaders 13-22.
Are you excited about the ways technology is creating positive change for people's health and wellbeing globally? Are you intrigued by X-rays that automatically detect bone fractures, drone delivered medical supplies to rural areas, or wearable devices that allow you to track your sleep, heart rate, and step count? Join this bootcamp to learn more about the intersections between technology and health, with the opportunity to design your own tech-based solution for a health issue in your community!
Girl Up's 2021 STEM for Social Good Tour is live! This FREE two-hour event will provide event participants with the opportunity to explore their interests in STEM. You can expect to increase your understanding of how technology is improving healthcare and medicine, and develop a STEM-centered solution for a health issue in your community. We will also guide you through the process to how to apply for a $500 project award to implement your project!
Looking for inspiration? This event will be full of amazing trailblazing women in STEM speakers. First, you'll hear from Lauren Neal, leader of Booz Allen's health artificial intelligence (AI) business and founder of the Booz Allen Women in Data Science group, which aims to develop diverse data science leaders and inspire the next generation of women data scientists. Next, learn how chemistry and technology intersect during our "Women in STEM" panel where you will hear how the 2016 Nobel Laureate in Chemist, Sir Fraser, discovered the Organic Super Molecular Vessel Technology, which is the core of Noble Panacea 's skincare health technology.
The Girl Up STEM for Social Good Bootcamp will run from 4:00 – 6:30 PM EST (New York City Time Zone, USA) in an interactive, virtual format. This event will be hosted in English, with Portuguese close captions. The event content is mostly geared toward young leaders in grades 6-12, ages 13-22. Space is limited so make sure to reserve your spot! Event attendees will receive a certificate of completion (Hint: this is a great thing to list on future applications)!
 About Girl Up
Girl Up is a global movement of empowered young women leaders who defend gender equality. Through leadership development training, Girl Up gives girls the resources and platform to start a movement for social change wherever they are. For those who stand with us in this movement, there is no rest until we achieve equal rights for every girl. Because when girls rise, we all rise.
Girl Up was founded by the United Nations Foundation in 2010 and continues to work across a global community of partners to achieve gender equality worldwide.
Organizers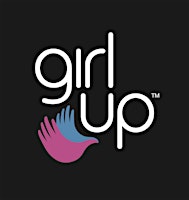 Visited 12 times, 1 Visit today