Event Description
An online Tech Talk on the basics of Next.js, an open source framework that helps you build production-grade React applications that scale.
React is an amazing JavaScript library, but we still have to piece together things like routing, lazy loading, static generation, and more. Next.js is a framework built on top of React that gives us many great features out of the box. Let's explore what Next.js can do for us and why we would pick Next.js over React.
What You'll Learn
Why use Next.js over plain React
Major features of Next.js
This Talk is Designed For
React developers that are looking to streamline their workflow.
Technical Level
Beginner. You understand JavaScript and React.
How to Join
This Tech Talk is free and open to everyone. Register on this page to receive a link to join this event online.
About the Presenter
Chris Sev (@chris__sev) is a Senior Developer Advocate at DigitalOcean and the founder of scotch.io. He builds fullstack apps with JavaScript and puts a focus on building businesses.
About DigitalOcean
This virtual Tech Talk is brought to you by DigitalOcean. The DigitalOcean Developer Cloud™ simplifies modern app creation for new generations of developers working independently, at tech startups, and within small-to-medium sized businesses around the world.
Organizers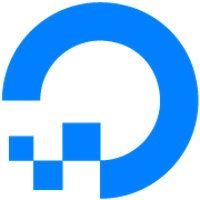 About the Organizers
DigitalOcean is the world's fastest growing cloud computing platform built for developers. Our mission is simple: we're passionate about making complex infrastructure simple and delighting our customers with a seamless experience that brings them joy. New users can easily deploy a blazing fast cloud server with an intuitive control panel interface, or on a larger scale with the company's straightforward API.
Visited 25 times, 1 Visit today