Event Description
Executive Dinner, hosted by Executive Leaders Network, an evening of networking, discussions and fine dining.
Executive Dinner – New York
March 30th, 2023 – 6pm – 9:30pm (EST)
Frameworks to foster operational resilience in supply chains through effective risk & procurement management
The global economy is entering turbulent times, and visibility into supply chain risk and procurement management is a business resilience imperative. 
Short-term, supply chain insight allows organizations to mitigate immediate risk allowing the right supplier and spend management decisions to be made.  Longer term, it's the cultivation of a stable environment for resource management, customer experience and the ability to get ahead of supply chain disruptions. This will empower organizations to innovate knowing they possess a stable supply chain to help drive organizations forward.
But what are the barriers to success?   What are the best supply chain management practices and strategies for adoption?

During this dinner, we will be driving a lively conversation around the following:
What does effective cross-functional engagement in a supply chain risk management program entail?
How do organizations 'right size' their supply chain risk programs for procurement?
How do you measure a supply chain risk program?
What are the best practices for these programs?
What must be avoided to improve the probability of success?
Speaker's at this event:
Max Kanaskar – Industry Principle: Interos
Max Kanaskar is an Industry Principal with Interos focusing on Financial Services and Insurance. In this capacity, he engages across sales and solutions consulting enablement, customer adoption and operationalization, marketing, and product strategy. Prior to joining Interos, Max worked in a similar capacity for other AI and advanced analytics based software startups. Prior to that, he worked for several years in strategy and management consulting industry focusing on insurance, banking and capital markets. His work has focused on leading strategic transformations, assessments, and delivery management.
Organizers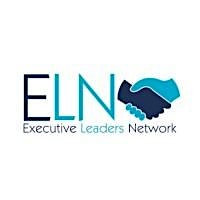 About the Organizers
Our events are designed as collaborative discussions with organic registrations from senior CxOs. We provide you with the right environment to narrow down on the challenges your prospects are facing, so you can introduce effective solutions, win new business, or strengthen ties with existing clients.
Visited 8 times, 5 Visits today