Event Description
This three-part workshop series is geared towards providing strong, foundational knowledge in data science for management consulting.
Organizers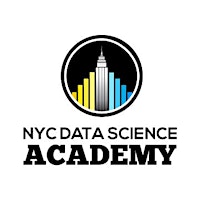 NYC Data Science Academy
info@nycdatascience.com
About the Organizers
NYC Data Science Academy is an educational, training and career development organization. We grew from the combined expertise and commitment of SupStat Inc., a group of data science and big data professionals. Delivering a wealth of experience in all things data science, NYC Data Science Academy provides rigorous technical and strategic training for highly motivated individuals and corporations. Our 12-week data science bootcamp features a rich and unparalleled comprehensive curriculum. We offer a variety of services including full-time bootcamps, part-time courses, corporate training, consulting, and career services. NYC Data Science is committed to improving the data science community and all of its members.
Visited 62 times, 2 Visits today