Event Description
Curious about a career in UX/UI & Product Design? Join us to learn more and stick around for our Product Design Alumni AMA.
In this one-hour VIRTUAL event with Flatiron School, you'll hear about our Product Design program from one of our lead instructors and discover why thousands of students have chosen Flatiron School to transform their careers.
You'll have the opportunity to meet one of our many talented Flatiron School Design instructors, hear from the designers who molded our new Product Design course, hear stories from current students and alumni, receive an overview of the curriculum and our student experience and get a sneak peak at the types of projects you will work and the skills you'll build in our program.
At the event we will cover:
What is UX/UI & Product Design
Overview of our Product Design (UX/UI) Program
Our proven career-coaching framework
How to begin the admissions process
Next Steps
Flatiron School teaches people with no prior technical experience the skills they need for the future workforce. Learn how to launch a career in code, data science, cybersecurity or product design in this session with Flatiron School's team. Through a rigorous curriculum and a supportive, collaborative community, Flatiron School's education program transforms passionate learners into skilled tech professionals.
After the event we will have an AMA with Product Design Alumni until 9pm!
Organizers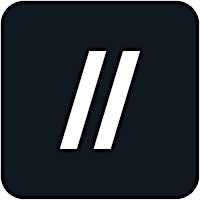 About the Organizers
Education should be the best investment you make in your future, and at Flatiron School, we're committed to helping you learn the skills you need to change yours for the better. Online and on our campuses across the country, we provide the skills, community, and outcomes-driven curriculum you need to launch a career in software engineering, data science, cybersecurity, or product design in as little as 15 weeks.You're closer than you think to a career in tech. Learn how to #ChangeThings by visiting https://flatironschool.com/ or registering for one of our upcoming events below!
Visited 16 times, 1 Visit today