Event Description
Fintech Is Femme- an evening of storytelling hosted by Nicole Casperson at The Rise by Barclays. Part of New York FinTech Week 2023.
What is Fintech is Femme?
Fintech is a rapidly growing, fast-moving industry with a high focus on culture, learning, and innovation. Although most of the workforce is men, the number of women in this area is growing yearly. But how have female leaders in the fintech community owned their power and drove innovation in an industry that prefers engagement to solving actual problems?
A part of New York Fintech Week, Fintech is Femme presents an evening of storytelling where female fintech executives share their trials and tribulations of being a leader in a heavily male-dominated community. Afterward, connect with peers and engage with content at a reception.
Past Speakers:
Brandis DeSimone, Head of Data Sales, Nasdaq
Lara Hodgson, Founder & CEO, Now
Vrinda Gupta, Founder and CEO, Sequin
Michelle Tran, VP of Enterprise Sales, Vestwell
Clarissa Horowitz, Head of Marketing, Lithic
Kick off New York FinTech Week with the female fintech community at Rise by Barclays!
Event Details
Monday, April 24th
Doors Open: 5:30pm
Show Starts: 6:00pm
Cocktail Hour: 7:30pm-9:00pm
Get more Fintech is Femme…
🗞 Subscribe to Nicole Casperson's Fintech is Femme newsletter here.
🐦 Follow Nicole Casperson on Twitter here.
About Nicole Casperson…
Nicole Casperson is a journalist, podcast host, and founder of Fintech Is Femme, a media brand sharing industry news, insights, and analysis from diverse voices in fintech who represent a new vision of what the industry can become: One powered by equitable opportunity & diversity. 60,000+ industry professionals subscribe to her podcast, newsletter, and events.

Register for New York FinTech Week HERE
Organizers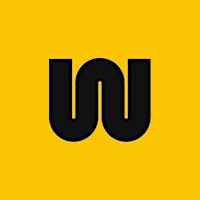 About the Organizers
Workweek is a growing collective of industry experts who are changing the world of business by creating content you'll actually enjoy.
Visited 6 times, 1 Visit today