Event Description
Art historian Annabel J. Wharton speaks in tandem with the exhibition, Model Behavior
The claim argued in this lecture is that a model is an agent, like a chemical agent, that has effects on proximate things in the world. Because those effects can be good or bad, a model's ethical behavior, like that of a human, should always be subject to judgment. The case is made on the basis of an investigation of model prisons.
This event is free and open to the public. Registration is required. It is in conjunction with the exhibition, Model Behavior, which runs October 4 through November 18, 2022, in the colonnade and first floor of Cooper Union's historic Foundation Building.
Annabel Jane Wharton, William B. Hamilton Professor of Art History, Duke University, received her Ph.D. at the Courtauld Institute, London University. She has also taught as the Harry Porter Visiting Professor of Architectural History at the School of Architecture of the University of Virginia and as a Vincent Scully Visiting Professor of Architectural History at the Yale University School of Architecture. She has received fellowships from such institutions as Dumbarton Oaks, the ACLS, The Center for Advanced Study of the Visual Arts at the National Gallery in Washington, D.C., and the National Humanities Center. Initially her research focused on Late Ancient and Byzantine art and culture. Works from her early career include Art of Empire (Penn State), Tokali Kilise (Dumbarton Oaks/Harvard); Refiguring the Post-Classical City (Cambridge). With Building the Cold War: Hilton International Hotels and Modern Architecture (Chicago), she began to investigate the effects of modernity on ancient landscapes. She combined her pre-Modern and Modern interests in Selling Jerusalem: Relics, Replicas, Theme Parks (Chicago) and Architectural Agents: The Delusional, Abusive, Addictive Lives of Buildings (Minnesota). She continues to investigate the agency of things in her recent book, Models and World Making (Virginia), and in her new project, tentatively titled Post-Mortem Architects: How Cadavers Make Space.
Organizers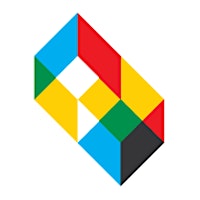 The Cooper Union for the Advancement of Science and Art
About the Organizers
The Cooper Union, est. 1859, grants degrees in art, architecture, and engineering and offers public programs for the civic, cultural and practicable enrichment of New York City.
Visited 11 times, 1 Visit today