Event Description
We have developed a new training, this time to explain more about event storing and message orchestration. The training is structured in 2 sessions of 2,5 hours in two days.
Duration: 2×2,5 hours spread over two days
Time: 15:00 PM – 17:30 PM CET(Jan 20, 2021 – Jan 21, 2021) = 9:00 AM – 11:30 AM EST
CLICK BUTTON ABOVE TO COMPLETE REGISTRATION OR CLICK HERE
During this course we will take a closer look at how you can benefit from a zero-configuration message router and event store like Axon Server by explaining several options, roughly summarized under these points:
Event Store – Why we have built a dedicated Event Store solution, and why it is beneficial for you to use; configuration and optimization options will be shared.
Messaging Platform – Having a dedicated message routing platform not only allows you to focus on the business functionality first, but it also provides the means to move to and take the evolutionary microservices route too; how this is achieved and what it brings, will be discussed in detail.
Clustering – One of the main features of Axon Server Enterprise, is its clustering capability. It allows the platform to be ready for mission-critical enterprise projects, enabling better performance, high availability, and horizontal scaling among others.
Watch the video below to get an impression of what the training will look like
In addition, you will…
Have access to an exclusive Slack channel to have direct contact with the Axon trainers
The benefit of an Axon Server Enterprise's License for two weeks
Organizers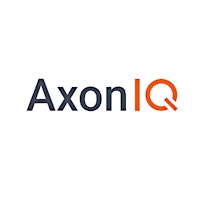 About the Organizers
Axon consists of the Axon Framework and Axon Server, open source, enterprise-ready infrastructure for scaling and distributing event sourcing applications on the JVM.
Visited 34 times, 1 Visit today