Event Description
Start creating a vision for a life of purpose & freedom.
Many of us are conditioned to white knuckle and lone-wolf it. We are scared to ask questions or be vulnerable. This leads to a life of quietly suffering through our problems.
This workshop is an opportunity to truly connect with others who can relate to your struggles and support your personal & professional growth.
Together we will complete several exercises that will help you:
Get clear on your values
Define the domains of your life
Understand your inner world
Bring you closer to the life you desire
We'll end with 2 assignments :
The 3 year vision
Writing your life story
We hope to see you there!
About Me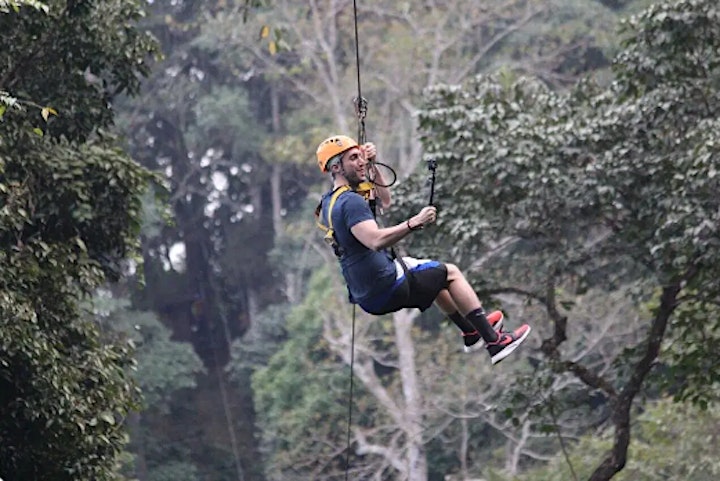 A few years into my corporate accounting career, I began to realize I was in the wrong place. I wanted to pursue a career where I could make a lasting impact on the world, but I had a laundry list of things that held me back.
In my head, I was too: shy, scared, awkward, average, ordinary…you get the point. I would ask myself "who am I to want something more? What makes me so special, and shouldn't I just be grateful with what I have?"
It took a very long time, but I finally reached a breaking point and hired a life coach. Just picking up the phone to call him made my heart race. But it was one of the best investments I've ever made.
Why?
I got crystal clear on the things I value
I had a safe space to work through my fears with a compassionate leader who had been in my shoes
I gained confidence one small, manageable action at a time
I was given a roadmap on how to create the life of my dreams
There is no more valuable gift in the world than being able to live life on your terms, while being of service to others. It is now my mission to help YOU create the life of your dreams. One where you wake up each morning with purpose, passion, and gratitude.
Follow Michael on LinkedIn and Instagram:
About the Organizers
KettleSpace provides great coworking space throughout NYC. We transform restaurants into a convenient network of work and meeting spaces with a vibrant community, exclusive events, valuable perks, and much more.
Visited 23 times, 1 Visit today