Event Description
Economic Summit + Outlook 2021
Pfizer Biopharmaceuticals Group president Angela Hwang headlines CBIA's 2021 Economic Summit + Outlook, from 8:30 am to 12 noon, Friday, January 22.
Hwang talks with Connecticut Bioscience Growth Council executive director Paul Pescatello about Pfizer's successful COVID-19 vaccine development, how the organization is distributing the vaccine across the country and the world, and the impact on public health and the economy.
Gov. Ned Lamont outlines his policy agenda for the 2021 legislative session, including his plans to close the projected two-year, multi-billion dollar budget deficit, rebuild the economy, and streamline state government operations.
You will also hear from a panel of those driving innovation in Connecticut, including StamfordNext executive director Wes Bemus, District New Haven chief operating officer JoHannah Hamilton, and Upward Hartford founder and CEO Shana Schlossberg.
And you will hear from state senators Cathy Osten (D-Baltic) and Heather Somers (R-Mystic) and state representatives Tom O'Dea (R-New Canaan) and Jason Rojas (D-East Hartford), members of a bipartisan group of state lawmakers who signed and support CBIA's Rebuilding Connecticut policy pledge.
The 11-point policy recommendations are designed to help employers—particularly struggling small businesses—manage the high costs of navigating COVID-19 restrictions, create and retain jobs, and lead the state's economic recovery and growth for the benefit of all residents.
Did your business join the Rebuilding Connecticut coalition?
AGENDA
8:30 am | Opening Remarks
Chris DiPentima, President & CEO, CBIA
John Ciulla, Chairman & CEO, Webster Bank
8:45 am | Governor Ned Lamont
9:30 am | Break
9:45 am | Rebuilding Connecticut: The Bipartisan Approach
Moderator: Eric Gjede, VP, Government Affairs, CBIA
State Representative Tom O'Dea (R-New Canaan)
State Senator Catherine Osten (D-Baltic)
State Representative Jason Rojas (D-East Hartford)
State Senator Heather Somers (R-Mystic)
10:30 am | Reimagining Connecticut
Moderator: Sarah Bodley, Executive Director, reSet
Wes Bemus, Executive Director, StamfordNext
JoHannah Hamilton, Chief Operating Officer, District New Haven
Shana Schlossberg, Founder & CEO, Upward Hartford
11:15 am | Pfizer's COVID-19 Vaccine: Development, Distribution, & Beyond
Angela Hwang, Group President, Pfizer Biopharmaceuticals talks with Connecticut Bioscience Growth Council Executive Director Paul Pescatello
11:50 am | Closing Remarks
David Griggs, President & CEO, MetroHartford Alliance
The Economic Summit + Outlook 2021 is produced by CBIA and the MetroHartford Alliance and made possible through the generous support of Webster Bank.

Organizers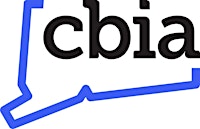 About the Organizers
The Connecticut Business & Industry Association (CBIA) is fighting to make Connecticut a top state for business, jobs, opportunities and economic growth.
Visited 102 times, 1 Visit today