Event Description
Join the DSS NYC Hybrid Experience for a day full of knowledge sharing and networking!
Data Science Salon New York is a one-day 300 person conference focused on AI and machine learning applications in finance and technology.
The intimate event curates data science sessions to bring industry leaders and specialists face-to-face to educate each other on innovative new solutions in artificial intelligence, machine learning, predictive analytics and acceptance around best practices. Data Science Salon attendees are executives, senior data science practitioners, data science managers, analysts, and engineering professionals. The format includes a combination of talks and panels with an optional expo and lots of time for networking in a casual environment with entertainment.
* The Data Science Salon is a unique vertical focused conference which grew into one of the most diverse communities in the space! Learn from practitioners, technical experts and executives how to solve real-world problems by harnessing disruptions in data, artificial intelligence, machine learning, and cutting-edge technologies.
Data Science Salon NYC provides a common framework for thinking about what Machine Learning and AI means to finance & technology. You will see a mix of use-cases, technical talks, panels, and you will walk away with actionable insights from those working on the frontlines of Machine Learning in finance & technology. Join the DSS experience in person or virtually and improve your skills while connecting to like-minded people.
Visit the event website for more details!
Benefits of joining the event:
Improve your data skills in 25+ engaging live presentations and panel discussions
Meet and connect with leading data scientists in a casual atmosphere
Learn how to apply state-of-the art AI and machine learning techniques in finance and technology
Ask expert speakers questions in live Q&A sessions
Enjoy fun cocktail hours and great entertainment
Access the recordings of all sessions until two weeks after the event
Confirmed speakers include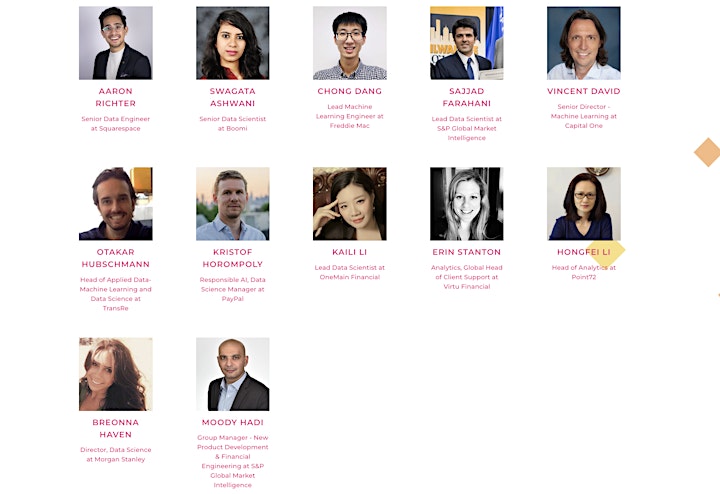 Organizers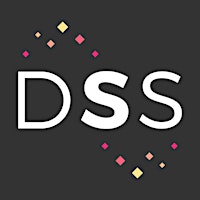 About the Organizers
Data Science Salon is a diverse data science community and vertical focused conference which brings together AI & ML specialists face-to-face and virtually.
Visited 26 times, 1 Visit today