Event Description
Register today to participate in the COMPLIMENTARY webinar, presented by Cardiovascular Innovations Foundation. www.cvinnovations.org
Drug Delivering Therapies for Lower Extremity PAD
Thursday, December 2, 2021
9-10 pm ET/ 8-9 pm CT
Cardiovascular Innovations Foundation Webinar
TARGET AUDIENCE
This activity has been designed to meet the educational needs of cardiologists, surgeons, internists, trainees, investigators, and allied health care workers who participate in the care of patients with coronary, peripheral, and structural cardiovascular diseases.
AGENDA
Moderators: Subhash Banerjee, MD and Mehdi Shishehbor, DO, MPH, PhD
Evaluating key features of paclitaxel and sirolimus DCBs for the treatment of PAD- Sahil Parikh, MD
Panel Discussion
Utilizing vessel prep to optimize the clinical benefit of DCB and DES- Andrew Klein, MD
Panel Discussion
DCB and DES for treating calcified, restenotic and occluded FP & BTK lesions- Elissa Altin, MD
Panel Discussion
ABOUT CARDIOVASCULAR INNOVATIONS FOUNDATION
Cardiovascular disease is the number one cause of death globally, accounting for nearly 17.5 million deaths each year. Cardiovascular disease may strike those in their prime years and, due to population aging, also afflict elderly people who are otherwise living healthy lives. Improvements in cardiovascular therapy have markedly reduced procedural risk, and thereby enabled the treatment of a broad range of patients, more than ever before in the history of medicine. Nonetheless, significant disparities in the delivery of cardiovascular care continue to exist, leading to large unmet clinical needs for many patients worldwide. Innovation in the delivery of cardiovascular care, as well as education of the public at-large, is essential for optimizing the management of these patients.
The Cardiovascular Innovations Foundation is organized and operated exclusively for charitable, scientific, and educational purposes within the meaning of Section 501(c)(3) of the Internal Revenue Code.
The mission of the Foundation is to address unmet needs in cardiovascular care through the study, design, and development of innovative health care solutions and education of health care providers and the larger public.
Learn more at www.cvinnovations.org
BOARD OF DIRECTORS
Subhash Banerjee, MD, FACC, FSCAI
University of Texas Southwestern Medical Center
VA North Texas Health Care System
Emmanouil S. Brilakis, MD, PhD, FACC, FAHA, FSCAI, FESC
Minneapolis Heart Institute at Abbott Northwestern Hospital
Mehdi H. Shishehbor, DO, MPH, PhD, FACC, FAHA, FSCAI
University Hospitals of Cleveland
Paul Sorajja, MD, FACC, FAHA, FSCAI
Minneapolis Heart Institute at Abbott Northwestern Hospital
Organizers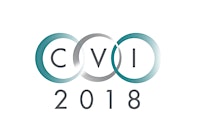 Cardiovascular Innovations Foundation
Visited 27 times, 1 Visit today