Event Description
Join us for a Design Museum LIVE virtual event on how to find work-life balance in this new reality of hybrid work environments.
Hybrid work is disruptive design. It "employs systems thinking…cognitive and behavioral sciences…ideation and design thinking to create activated approaches for making a positive impact in the world" (Acaroglu, 2016). This creative changemaking happening in our workplaces and in our lives allows us the opportunity to redesign and unlearn ways of working we've held onto for nearly a century. In tandem we are re-examining work–life balance. It has often been perceived as a conflict, instead of viewed as work–life integration with the balance constantly shifting (Wang, 2015). We are in a time where reframing and unlearning is at the forefront, and how we respond to this integration will dictate whether we can level the playing field in this new world of work.
Join us on Friday, September 17, 12:00pm-1:30pm ET/9:00am-10:30am PT for our monthly Design Museum LIVE virtual event. Disruptive Design: Work-Life Balance in a Hybrid Environment will start with an interactive movement exercise, followed by a panel discussion with Sheena Collier, Founder and CEO of The Collier Connection (TCC); Jon Levy, Behavioral Scientist, Author, and Founder of The Influencers; Dimitrios Lagias, Partner in the Seattle office of The Boston Consulting Group. The conversation will be moderated by Tom Di Lillo, Regional Sales Manager, New England at Steelcase. We'll close out the program with a reflection exercise.
Organizers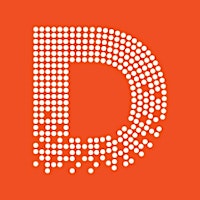 About the Organizers
Design Museum Foundation is a 501(c)3 nonprofit museum headquartered in Boston, MA with additional branches in Portland, OR and San Francisco, CA — and a vision to establish branches in other major cities around the U.S. At Design Museum Boston we believe design can change the world. Done well, it can elevate our quality of life, make business more competitive, and protect our environment. Design awareness, education, and expertise are more important now than ever before as design continues to impact communities, organizations, and markets around the world. We're redefining what it means to be a museum in the 21st century — we are online, nomadic, and accessible to all through a collection of exhibitions, events, and content. Design is everywhere. So are we. Our mission: bring the transformative power of design everywhere, to inspire a world full of creative problem solvers by producing inspiring exhibitions and events, educating everyone from kids to CEOs in design thinking, and transforming cities and communities through innovative public demonstration projects.
Visited 10 times, 1 Visit today