Event Description
Digital Marketing, Media and Advertising Conference – Online: Live & On Demand – September 8-9, 2022
DigiMarCon EMEA 2022 is your chance to …
– Hear from some of the most audacious and thought provoking speakers in the digital marketing, media and advertising industry.
– Gain insight into emerging strategies, the latest innovative technologies, and best practices to move your business to the next level.
– Network with thought leaders, collaborate with your peers and build your professional network.
The 7th annual DigiMarCon EMEA, the Premier Virtual Digital Marketing, Media and Advertising Conference in the Europe, Middle East and Africa region (EMEA) will be held September 8th to 9th, 2022, available live stream and on-demand. Join your peers online for 2-days jam packed with digital marketing best practices, latest trends, practical solutions, strategy and networking.
Immerse yourself in topics like digital strategy, programmatic advertising, web experience management, usability / design, mobile marketing & retargeting, customer engagement, user acquisition, social media marketing, targeting & optimization, video marketing, data science & big data, web analytics & A/B testing, email marketing, content marketing, conversion rate optimization, search engine optimization, paid search marketing, geo-targeting, predictive analysis & attribution, growth hacking, conversion rate optimization, growth marketing tools, marketing & sales automation, sustainable growth strategies, product marketing & UX / UI and much, much more!
At DigiMarCon EMEA 2022, you will receive all the elements you need to achieve digital marketing success! Conventional thought will be challenged, new ways of thinking will emerge, and you will leave with your head, notebooks and professional toolkit full of action items and ideas to lead and supercharge your agency / team / account to even greater success.
Be a part of DigiMarCon EMEA 2022 and discover how to thrive and succeed as a marketer in a rapidly evolving digital world.
See why people keep coming back year after year to this must-attend event! Register and secure your seat today.
Speakers / Sessions
Come for two high-impact days of DigiMarCon EMEA 2022, from September 8th to 9th, 2022. Meet the "who's who" in the Digital Marketing Community, gain new insights and share ideas with fellow web business pros. Whether you're just getting started or you're a digital marketing expert, DigiMarCon EMEA 2022 will give you the latest strategies and information to increase your own knowledge and grow your business through digital marketing.
Click Here to view details about Speakers.
Click Here to view details about Sessions. 
Past Featured Speakers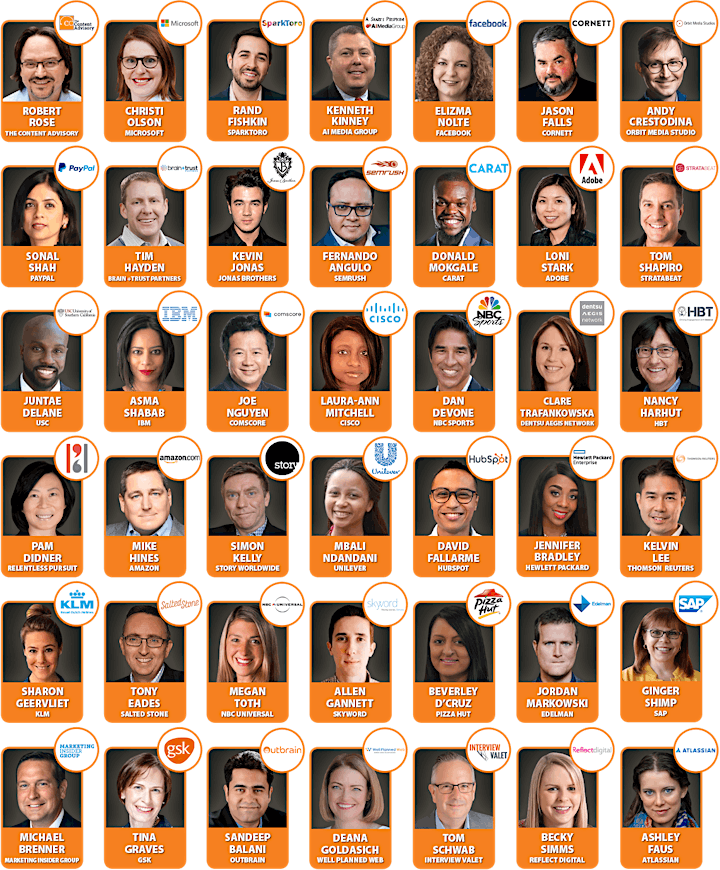 Passes 
All Access Pass includes:
September 8, 2022: All Online Sessions (Live Stream)
September 9, 2022: All Online Sessions (Live Stream)
On Demand: Online access to video presentations of all DigiMarCon EMEA 2022 sessions (1-year access)
Click Here to view details about Passes.
Register Now
Will you be at DigiMarCon EMEA 2022? REGISTER NOW as space is limited.
Don't Miss the Digital Marketing Event of the Year! DigiMarCon EMEA 2022 Conference will sell out, so register early!
For complete details about DigiMarCon EMEA 2022 visit https://digimarconemea.com
If you have any inquiry about DigiMarCon EMEA 2022, contact our Customer Service team by Email at info@digimarcon.com or Phone +1 (800) 805-5385 (Toll Free).
Organizers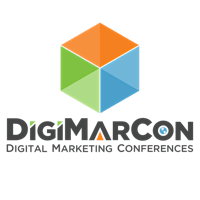 DigiMarCon - Digital Marketing Conferences
info@digimarcon.com
About the Organizers
DigiMarCon is the World's Largest Digital Marketing, Media and Advertising Conference Series with annual events held in 40 cities worldwide across 18 countries. See below our Event schedule for 2022. VIEW OUR UPCOMING DIGITAL MARKETING, MEDIA AND ADVERTISING CONFERENCES & EXHIBITIONSDigiMarCon Australia 2022 – March 22-23, 2022 (Sydney, Australia) - Stadium AustraliaDigiMarCon East 2022 – April 21-22, 2022 (New York City, NY) - New York Marriott at the Brooklyn Bridge HotelDigiMarCon Mid-Atlantic 2022 – May 2-3, 2022 (Philadelphia, PA) - The Ritz-Carlton Philadelphia HotelDigiMarCon Pacific Northwest 2022 – May 5-6, 2022 (Seattle, WA) - Renaissance Seattle HotelDigiMarCon Midwest 2022 – May 9-10, 2022 (Chicago, IL) - Soldier Field StadiumDigiMarCon Canada 2022 – May 12-13, 2022 (Toronto, ON) - Marriott Downtown at CF Toronto Eaton Centre HotelDigiMarCon Canada East 2022 – May 16-17, 2022 (Montreal, QC) - Montreal Marriott Chateau Champlain HotelDigiMarCon Rocky Mountains 2022 – May 19-20, 2022 (Denver, CO) - Sheraton Denver Downtown HotelDigiMarCon South 2022 – May 26-27, 2022 (Houston, TX) - JW Marriott Houston by The Galleria HotelDigiMarCon Silicon Valley 2022 – June 2-3, 2022 (San Francisco, CA) - The Westin San Francisco Airport HotelDigiMarCon Great Lakes 2022 – July 6-7, 2022 (Detroit, Michigan) - The Westin Book Cadillac Detroit HotelDigiMarCon New England 2022 – June 13-14, 2022 (Boston, MA) - The Westin Copley Place Boston HotelDigiMarCon California 2022 – June 16-17, 2022 (San Diego, CA) - The Westin San Diego Gaslamp Quarter HotelDigiMarCon Florida & Caribbean 2022 – June 23-24, 2022 (Miami, FL) - JW Marriott Miami HotelDigiMarCon Southeast 2022 – June 30 - July 1, 2022 (Atlanta, GA) - The Westin Peachtree Plaza Atlanta HotelDigiMarCon Washington DC 2022 – July 7-8, 2022 (Washington DC) - Park Hyatt Washington D.C. HotelDigiMarCon West 2022 – July 11-12, 2022 (Los Angeles, CA) - Loews Hollywood HotelDigiMarCon Hawaii & Pacific 2022 – July 14-15, 2021 (Honolulu, Hawaii) - Hyatt Regency Waikiki Beach Resort & SpaDigiMarCon New Zealand 2022 – August 24-25, 2022 (Auckland, New Zealand) - Hilton Auckland HotelDigiMarCon UK 2022 – September 1-2, 2022 (London, UK) - Sofitel London Heathrow HotelDigiMarCon Ireland 2022 – September 5-6, 2022 - (Dublin, Ireland) - The Westin Dublin HotelDigiMarCon Europe 2022 – September 8-9, 2022 (Amsterdam, Netherlands) - Johan Cruijff ArenA StadiumDigiMarCon Southeast Asia 2022 – September 15-16, 2022 (Singapore) - Marina Bay Sands Expo & Convention CentreDigiMarCon Middle East 2022 – October 18-19, 2022 (Dubai, UAE) - Hyatt Regency Dubai HotelDigiMarCon Africa 2022 – October 27-28, 2022 (Cape Town, South Africa) - The Westin Cape Town HotelDigiMarCon South Africa 2022 – November 2-3, 2022 (Johannesburg, South Africa) - Hyatt Regency Johannesburg HotelDigiMarCon Southwest 2022 – November 17-18, 2022 (Phoenix, AZ) - JW Marriott Phoenix Desert Ridge Resort & SpaDigiMarCon Cruise 2023 – April 6-10, 2023 (Orlando, FL)  - 5 Night Royal Caribbean CruiseIf you have any inquiry regarding our upcoming Conferences, contact our Customer Service team by Email at info@digimarcon.com or Phone +1 (800) 805-5385 (Toll Free) during business hours 9am to 6pm, Monday to Friday Eastern Standard Time.
Visited 5 times, 1 Visit today