Event Description
Come learn what goes into submitting the Concept Proposal to the Army for the xTech HBCU Prize Competition
Exciting news regarding newly available research funding for HBCU Faculty! The U.S. Army has officially announced the launch of their xTech HBCU Prize Competition which includes over $500,000 in research funding in total prize pool dedicated to HBCU and MSI faculty. Join FedTech weekly as we host Webinars to demystify the process of applying for this Prize competition and writing full research proposal to the Army.
About this Webinar:
FedTech is hosting a series of weekly Webinars during Part 1 of the xTech HBCU Prize Competition to help HBCU and MSI Faculty demystify working with the Army. Last week, during our first Webinar, we opened up the competition details and discussed the competition background and overview and participated in a Q&A session a top Army excecutive. This week, we will have a more in depth time to discuss your one page Concept Paper and how you can be ready for a final submission to the Army by September 9th. We will cover what should be included in the Concept Paper, how you should select and describe your topic as well as the criteria the submission will be evaluated by. The Zoom link to the Webinar will be available directly on your ticket following your registration.
Submission and Prize Opportunity:
The submission call for Part 1 consists of a Research Concept Paper and an optional 3 minute video to be received by 9:00 PM GMT on 9 September 2021. Judges will select up to 54 participants to receive a prize award of $5K each and an invitation to participate in Part 2 of the xTech Prize Competition.
Join us this Friday for a deep dive into the Concept Paper components and Q&A on how you can be ready for submission. We will also cover evaluation criteria for submissions to the competition.
About the xTech HBCU Prize Competition
The xTech HBCU Prize Competition was announced in collaboration with the The Assistant Secretary of the Army for Acquisition, Logistics and Technology (ASA(ALT) in partnership with the Combat Capabilities Development Command (DEVCOM) Army Research Laboratory (ARL) and the Army Research Office (ARO). This competition, the xTech Historically Black Colleges & Universities and Minority Serving Institutions (also referred to as xTech HBCU Prize Competition) provides HBCU's and MSI's with the opportunity for eligible institutions to win prize money, collaborate with the Army, and provide potential research funding opportunities to tackle Army challenges.
The xTech HBCU Prize Competition kicked off last week with an open call for submissions for Round 1 of the Prize Competition, where eligible faculty can earn prize money, network with Army program managers and compete to win further research funding opportunities. Eligible HBCUs and MSIs can lend their expertise to technical efforts across the Army and DoD to ultimately contribute to national security.
Research Topic Areas for this competition include:
• Knowledge Systems
• Advanced Learning Intelligent Cyber Physical Systems.
• Neurophysiology of Cognition
• Human Dimension
• Interface Science of Emerging Electronic Materials
Organizers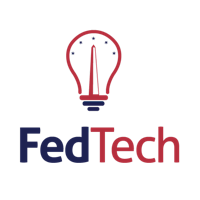 About the Organizers
FedTech moves cutting-edge technology from the bench to the marketplace as fast as possible. We run multiple accelerator programs for both entrepreneurs and research/tech transfer staff from over 30 premier R&D labs across DoD, DOE, NASA, FFRDCs, universities, and corporate partners. Visit us at www.fedtech.io or contact us at hello@fedtech.io.
Visited 19 times, 1 Visit today